The Hottest Weather I've Ever Felt
How about your Wednesday today, guys? is it hot? Or rain?
In my current place to be honest, very, very hot. For us who live on the island of Borneo, to be precise in the eastern part, the weather temperature is 32° or close to 33°, which is very hot for us. Actually, it's not only in Kalimantan that the weather is quite hot, other islands in Indonesia are also experiencing the same thing.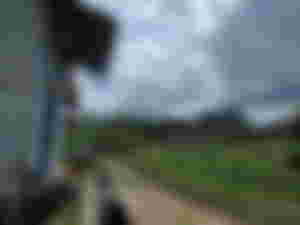 Considering that the hot temperature in Indonesia does not only come from the hot sun, but also from vehicle fumes and smoke from other things such as factories and so on. So, when the sun's heat stings our skin, our skin will feel sore and sore as if it were stung by something.
The heat during the day, where the temperature reaches 32°-33° Celsius, will be felt until evening if there is no wind or clouds covering the sun during the day. As a result, you will feel like you have been roasted all day because there is no natural wind to cool your body temperature. Unless you have air conditioning in your house or in your room. You won't feel the hot air temperature outside (sometimes it is also felt according to my friend who has AC). An ordinary fan will not feel a cold sensation if the weather during the day is very hot, there is minimal wind, and there are no clouds in the sky. Then the air blown by the fan also gets hot.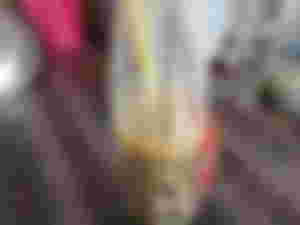 To prevent my body temperature from getting too hot and dehydrated, I always make or buy cold drinks just to cool my body inside. But believe it or not, usually in the afternoon the sky will suddenly get cloudy and it doesn't take long, heavy rain appears. Yes, at least reduce the heat in the house that tastes like cookies in the oven. (After this article was published, it finally rained very heavily).
That's the content of my article today. I made this article based on my complaints for 3 days facing very hot weather directly. If it's hot where you are right now, take a dip.
Lead image from pixabay.com
All illustration image from my own capture