Making Snacks When Off Work
What do you do when you are not working or have a day off from activities outside the home? If I make a snack. When I'm off work, I usually always take my mother to look for ingredients to make snacks. The snack I made this time was Jemblem.
Maybe you don't know what Jemblem is? Jemblem is one of the traditional snacks made from grated cassava. In short, after being grated, a dough is formed and then added brown sugar as the filling.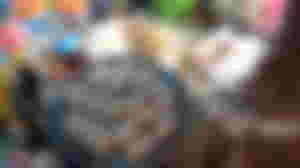 "Is this cake boiled?"
The answer is no. This cake is fried with hot oil temperature so that it cooks evenly. When Jumblem is cooked, it looks very much like cooked chicken nuggets. But it is recommended when you want to eat this cake, not when it is freshly removed from the frying pan. Because inside this cake is actually still very hot and the brown sugar in it melts and of course it is still very hot. So, the time to eat it is 30 minutes after being removed from the frying pan and this Jemblem is warm and can be eaten immediately.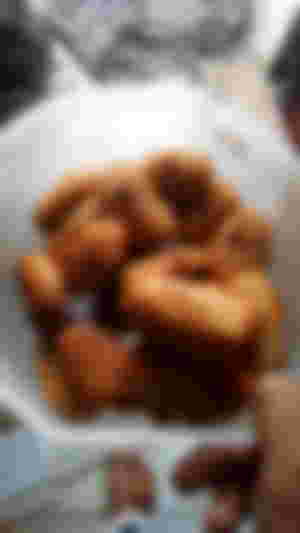 "Can this cake be eaten with coffee?"
Of course. This cake is the best friend when relaxing over tea or coffee. And of course this cake is very filling because cassava is a source of carbohydrates like rice. So when you don't have time for breakfast when you are late for work, this cake is perfect as a stomach booster when you are in a hurry.
"Does this cake go stale when it's not refrigerated?"
Because this cake has a fairly thick and dense texture, this cake can go bad for a very long time if it is not stored in the refrigerator. When 2 or 3 days are not eaten, you can heat it in the microwave or fry it again. But do not be too long when frying it because this cake will be tougher. And if this cake is stored in the refrigerator when it is fried, the texture will also become hard if it is not eaten for a long time. And it feels so strange in my opinion if it is stored in the refrigerator for 1 day in my opinion.
So, when I'm off work, I prefer to make snacks rather than buying ready-made ones. And the snacks that I made like in the picture, I used some of the ingredients that were still at home. This is also a money saving because to make this cake you don't need to spend a lot of money and of course it is more healthy.
Do you also like to make your own snacks at home? Or prefer to buy ready-made?
Lead image and illustration image from own capture.
Touch me on Noise.Cash