Drink Juice For Constipation
Have you ever experienced constipation due to work so that you forgot to consume healthy foods? A few days ago, exactly 4 days ago, my digestive system was very disturbed due to a lack of eating fibrous foods and drinking enough water. I could not work for a day because my stomach was very uncomfortable when I was invited to do activities.
When I wasn't working at that time, my mom suggested me to make fruit juice. It's also a coincidence because I haven't made juice for 2 months. So, at that time I immediately went to the fruit shop to buy fruit that I would make juice for. The fruits I bought were avocado, apple and pear. These three fruits are my favorite fruit when my digestion is disturbed. Usually I add dragon fruit too, it's just that the dragon fruit at the fruit shop where I bought it happened to be out of stock.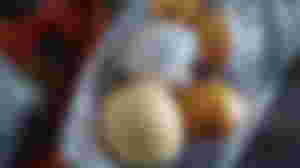 "Are all the fruit you juice mixed into one?"
Of course I mixed the fruit that I bought into one. The reason why I mix all the fruits like apples and pears in avocado juice, is because it neutralizes the bitter taste of the avocados I buy. Sometimes the bitter taste of avocado juice comes from the inner skin which is accidentally included when taking the flesh.
Continue to the core of the story, after I drank this avocado, apple and pear juice within a few hours my stomach started signaling me to get ready to go to the toilet. And sure enough, my digestion immediately returned to normal and my stomach didn't feel bloated.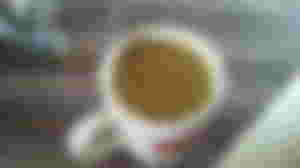 "If I may know, what are the symptoms of constipation?"
The symptoms of constipation that I experienced really did not make me very comfortable. The symptoms that I felt at that time when defecating were very difficult. Besides that, I also need a lot of energy to empty my stomach when I'm on the toilet and that's very dangerous. And also an unpleasant symptom, namely the stomach feels full. When the stomach is full, the effect we feel at that time is that the body is more lethargic and the appetite is irregular because the stomach feels like it is full.
So, that's how I deal with constipation. It is very important that our bodies receive fiber from fruits and vegetables to avoid constipation. Because constipation really makes our activities disrupted and makes the body unexcited due to constipation.
For you, don't forget to consume fiber from fruit or vegetables and make juice so you don't experience constipation and of course take care of your health.
Lead image from pixabay.com
All ilustration image from my own capture