Benefits Of Steamed Purple Sweet Potato For Our body
Do any of you like steamed purple sweet potatoes? Or do you like sweet potatoes of all kinds? That's very good if any of you like tubers. If you ask me, of course I like it. In fact, I often make breakfast and lunch menus when I take a break from work.
Purple sweet potato is also one of the most widely used types of tubers. Usually people use purple sweet potato as a natural food coloring, as an ingredient in cakes and even made into ice cream. But I prefer to steam this purple sweet potato because it's easier and doesn't take long.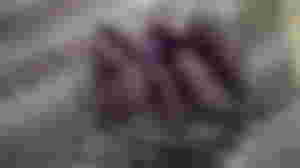 In addition, steamed purple sweet potato is very suitable as a snack when relaxing alone or with family. Besides being filling, consuming purple sweet potatoes is also very healthy because there are many benefits in this purple sweet potato.
" Is this purple sweet potato much sweeter than other sweet potatoes? "
Of course, purple sweet potato has a sweet taste, but it's not as sweet as sugar. This is perfect for those of you who are on a diet program. That's because purple sweet potatoes contain a lot of fiber.
" Then, what are the benefits of steamed purple sweet potato for our body? "
As I explained earlier that purple sweet potato can control blood sugar. That's because purple sweet potato contains a substance called flavonoids. The flavonoids in purple sweet potato have been shown to help lower blood sugar in those of you with type 2 diabetes.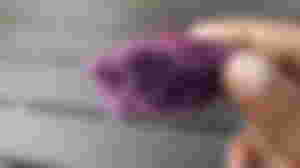 The benefits of purple sweet potato that my mother often says is that it can lower blood pressure. And the doctor who used to check my mother's blood pressure said that the antioxidant content in this purple sweet potato is high.
Purple sweet potato can also play a role in meeting the need for fiber intake. Part of the starch in purple sweet potatoes is a type of fiber called resistant starch. Bacteria in the large intestine ferment resistant starch. During this fermentation process, compounds known as short chain fatty acids are produced. very good for those of you who are on a diet because it can suppress your hunger.
So, those are some of the benefits that I know when we consume steamed purple sweet potatoes. Besides being reliable as a substitute for rice, purple sweet potato is also very healthy if we eat it in the right amount.
Lead image from pixabay.com
All illustration image from my own capture