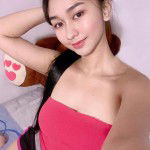 Kapuso star Actress and Miss World 2013 Megan Young admitted that pandemics have affected the beauty pageant industry.
"I host Miss World every year and I also have no news of what's going on there. It has definitely changed. As of now, I have no idea. But I think the first thing we want to do is to make sure that everyone's safe, "Megan said.
Megan noted that many are still preparing to join the pageants despite stopping at large gatherings, "Many also prepare because beauty pageants are there for a good cause and there are so many advocates for girls. So let's realize that the beauty pageants platform is different in the coming years. Maybe it would not just be a show anymore. "
Megan also expressed her admiration for fellow beauty queens who are active and vocal when it comes to current social issues, "I commend them for speaking their mind. I think we all have different ways of showing support for certain things: others may be outspoken about certain things, others they try to do it behind closed doors, and others do it through donating. "
During the first stop of the series, Megan and her husband Mikael Daez dedicate their time to making vlogs, podcasts, and participating in online game tournaments for a good cause.
Anyway, Arnold Vegafria, the Miss World franchise owner in the country, said it was going to be December, so many potential candidates are preparing.
Sponsors of Ms.everything15