Tips for staying safe online.
In this age of technology, it is difficult to spend a day without a smartphone, computer or internet. Dependence on internet has increased a lot after corona time. Internet is also known as one of the means of entertainment. And so a large part of our daily internet usage includes various social media including Facebook. If you are not aware of security, these sites may be exposed to major cyber attacks. Let's know the strategies to stay safe on different social networking sites.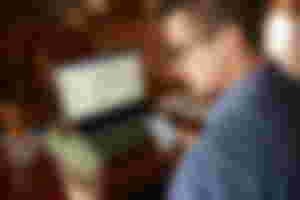 It is difficult to find people who do not use Facebook. Many people regularly publish (post) personal information and pictures on Facebook. In addition to acquaintances, strangers also get to know personal information. Cybercriminals can use the images or data to carry out cyber attacks. To stay safe on Facebook, you need to know the following things.
Do you know everyone on your Facebook friends list personally? It is necessary to check whether there is a complete stranger or not. Before making a new friend, you should check the profile of the person. If the profile picture and other information seems reliable, then you should give him a place in the friend list.
Who can see the information provided from the Facebook profile, whether the name or any information can be seen in the Facebook search option, whether someone can send friend requests or not, must be determined through the privacy settings. Besides, before posting on Facebook, you have to select who can see it. This prevents unwanted people from viewing your information and photos.
Phone number and e-mail address and password are required to login to the account. E-mail addresses and phone numbers are not a problem if others know them, but passwords must be kept secret. Passwords should never be disclosed to anyone out of necessity or temptation.
Passwords should not contain any words or numbers that can be easily guessed by someone else. From the statistics, it can be seen that people use the name of their parents or loved ones, date of birth, home address or area name as passwords. It is not difficult for those who know you to gather this information. Maybe they already know, so such information can never be used as a password.
Facebook can be used more securely by opting for two-step or two-step login methods. Everyone should enable Step Verification on their account. If you try to login with username and password, you will get a code SMS on your mobile and if you are on mobile, you will see a notification there. Login can only be done if the SMS code is confirmed from the app.
While creating a Facebook page, many times multiple people update the page by creating an account. This is a completely wrong approach. Because, in this case, multiple people are using the same account, so the password has to be shared. Since all the updates are posted from the same account, it is not known who is posting.
There are various fun quizzes or games on Facebook like who loves you, what profession you will take up in future, where will be your next travel destination etc. It is better not to use them. While playing these games, it is said that the results will be shown based on your personal questions. And then your profile information is taken by those game or quiz creators.
It is better to check from a page of Facebook why Facebook security features are needed. facebook.com/privacy/checkup is that page. From this page you can see the security status of your profile.
After Facebook, Instagram is the most used social media in the country. Instagram profiles have several privacy settings. While Facebook can set privacy for each post separately, Instagram doesn't have that option. However, the account can be kept private, where only those added as followers can see your photos, videos.
Once a comment is made on a post, it can be deleted separately. However, if you do not want any comments on a post, you can turn off comments or comments from the advanced settings before posting.
There are policies on what types of posts can be posted on Instagram. There is a facility to report offensive or abusive posts. Instagram will automatically remove that post if proven true.
Facebook and Instagram allow using Messenger to communicate. While there is no separate policy for Messenger, Facebook and Instagram do have policies. In the case of using Messenger, some extra precautions are needed than Facebook.
Information is taken on Messenger by offering attractive prizes or chances to win competitions. So be careful.
The minimum age to use Facebook is 13 years. Anyone younger than that is not legally allowed to use it. You can use Messenger Kids to communicate with your child if you want. There is no option to register separately in this app, rather parents can activate the account for their child. Connect to other Messenger Kids or regular accounts from the Messenger Kids app. Parents are sent a weekly report of what links are being shared from Messenger apps and who is being talked to.
An e-mail address is almost mandatory for opening an account on Facebook, YouTube, Instagram, TikTok or Twitter. So even if you don't use e-mail regularly, it can be said that everyone has an e-mail account. Because e-mail is linked to other accounts, its security needs to be more careful.
It is important to know for sure which e-mail is being used with which online account. It is necessary to regularly check whether a strong password is used for that account or whether two-step verification is enabled. The e-mail used to open the account should be as secure as the original account.
Phishing links that look like familiar website addresses but are malicious. Maybe a link on Facebook like Facebook or Gmail address can come in e-mail or messenger. When it opens, you may see a page similar to the Facebook or Google login page. But if the username-password is written there, the information will continue to be stored in another address without logging into the account. Someone else can later become a controller of your account using this username password. So it is important to check any link before opening it.
The phone, in fact, should turn off the ability to share your location except when necessary in certain apps. If location sharing is turned on, others will know when you are in an device.Shopping online
In the case of online shopping, card or mobile banking should be avoided from anywhere other than a reliable website.
The most common complaint when an account is hacked is to seek financial help from someone you know. If such an experience is encountered, the person seeking help should first be confirmed by meeting or contacting the person on the phone.
Avoid logging into your account from someone else's mobile or computer. It is possible to change the password even if you do not know the password if you are logged in to another device