40 apps are stealing Facebook account and bank passwords!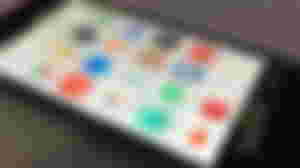 Once the apps are downloaded, the malware enters the smartphone and steals Facebook account and bank passwords and sends them to cyber criminals. By using this information, cyber criminals collect money by registering various fake services including stealing Facebook account information from a distance. By avoiding the eyes of Google's security system and taking place in the Play Store, users also use the apps safely.
After learning from security researchers, Google has already removed the harmful apps from the Play Store. However, apps on users' smartphones are still capable of collecting and trafficking information. And so, security experts have advised users to quickly delete apps from their smartphones.
The 40 harmful apps are Simple Note Scanner, Private Messenger, Smart Messages, Text Emoji SMS, Blood Pressure Checker, Funny Keyboard, Memory Silent Camera, Custom Themed Keyboard, Light Messages, Themes Photo Keyboard, Magic Photo Editor, Themes Chat Messenger, Instant Messenger, Fonts EmojiKeyboard, Mini PDF Scanner, Smart SMS Messages, Personal Messages, Professional Messages, All Photo Translator, Chat SMS, Smile Emoji, Fonts Emoji Keyboard, Blood Pressure Diary, High Text SMS, Emoji Theme Keyboard, Text SMS , camera translator, social messages, cool messages, comMessages, Printing Photo Editor, Rich Theme Messages, Professional Messages, Classic Game Messenger, Private Game Messages, Creative Emoji Keyboard, Style Messages, Advanced SMS, Ou Translator and All Language Translate.