Friday, August 09, 2020

Indigenous, tribal and small ethnic groups
The etymological meaning of the word 'indigenous' is a people living in a region from time immemorial. There is no such thing as 'indigenous' or indigenous people if they are a small caste-tribe. The first claimant to be the successor to the 'adivasi' or indigenous people in the wider realm of Bangladesh is the peasant community of this country, who have been bitten by the soil for centuries. Banavasi, famine, epidemics, river erosion, foreign invasions, nothing could separate them from their land. River erosion has only moved from here to there, from one bank of the river to the other. The blood of their hundred men, thousands of years old is mixed in this soil. Therefore, the real claimant of the term 'indigenous' in Bengal is the nature-worshiper of the peasantry of Bengal in the beginning, whatever the religion of the Hindu-Muslim-Buddhist-Christian.



Meanwhile, the debate on adivasi has been resolved in the fifteenth amendment of the constitution. According to Article 2 of Article 7 of the Constitution, Bengalis as a nation and Bangladeshis as citizens will be considered. Besides, those who are other than Bengalis will be known as tribes, small ethnic groups. The issue has sparked renewed controversy as some of the smaller ethnic groups living in Bangladesh have demanded tribal recognition.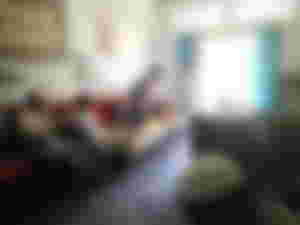 Who are the aborigines? Are there indigenous people in Bangladesh? Literally and according to the lexical definition, the indigenous people of a country or place are the indigenous people of that region. In that sense, the Bengalis living in the land of Bangladesh are the indigenous people. At present, other anthropological peoples who have come to the land of Bangladesh at different times are inhabitants of Bangladesh, not indigenous. There were Bengalis in the Chittagong Hill Tracts even a hundred years ago. Ethnic groups from neighboring countries are now citizens of this country. But why are they being called indigenous? All the international documents that are being talked about in this regard may be applicable to the crushed Red Indians and Aborigines in the American and Australian colonial mills; Who are still deprived of their land and other rights.

According to the lexical and ethnographic definition, adivasi means adivasinda. Indigenous people. Indigenous people, as defined by the eminent anthropologist Morgan, are "the earliest indigenous peoples living in a place from time immemorial with no specific history of their origin, spread, and settlement."

Advertisement


Soon after independence, when the whole country was ruthless towards the freedom fighters, Bangabandhu was an exception. Not only that, he was not vindictive towards the tribes of Chittagong Hill Tracts. Evidence of this can be seen when this delegation from the Chittagong Hill Tracts met him on January 29, just 17 days after his return to Bangladesh. He assured the delegation that (a) the small ethnic groups would be given a fair share in the service of the Government of Bangladesh (b) the heritage and culture of the small ethnic groups would be fully preserved and (c) the small ethnic groups would continue to enjoy their land rights as before. .

During the rule of Bangabandhu from 1972 to 1975, Bangabandhu's sincerity and generosity towards the small ethnic groups in the Chittagong Hill Tracts continued in various fields like education, health, infrastructural development etc. Thinking of the common people of the Hill Tracts, he nominated Mrs. Sudipta Dewan as a Member of Parliament from the reserved women's seat in the Chittagong Hill Tracts. But if he wanted, he could nominate anyone from any community other than Bengali or Chakma for this post. In a meeting with the Prime Minister's Chamber at the Jatiya Sangsad Bhaban, Sudipta Dewan informed Bangabandhu about his constituency and the problems of the minority ethnic masses. Bangabandhu promised, "Everything possible will be done for the people of the minority ethnic areas." Minority ethnic groups and citizens of independent Bangladesh will enjoy the same opportunities and privileges as other citizens. "

Not only that, it is not too late to realize the plight of the hill people, "she lamented, adding that no development had taken place in the small ethnic areas due to the exploitation and neglect of the past colonial government. Bangabandhu said the days of sorrow of the people of the tribal areas have come to an end. The people of small ethnic groups will enjoy the same opportunities and benefits as the citizens of independent Bangladesh and other citizens. "

Foreign scholarships were also granted to students of small ethnic groups in the Chittagong Hill Tracts. As a result, during the rule of Bangabandhu, students of various ethnic groups were sent to the Soviet Union, Poland, Hungary, East Germany, Cuba and India. In order to alleviate the housing crisis of the students of small ethnic groups, pakadalans were allotted for use as dormitories in Dhaka and Chittagong. Mainly as a result of various practical steps taken by the Bangabandhu government for the development of education system in the hills, the literacy rate in the Chittagong Hill Tracts, which was 12.89% in 1971, has risen to 19.47% in 1984.


Article 23 (a) of the Constitution of Bangladesh states that the State shall take measures for the preservation, development and advancement of regional cultures and traditions characteristic of different tribes, minorities, ethnic groups and communities. The term indigenous is not used anywhere in the constitution. Article 28 of the constitution also mentions "to advance any backward section of the people
@TheRandomRewarder