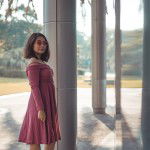 My poetry book is just released. It is based on Fibonacci sequence pattern. Please check it out guys and leave review on the amazon kindle page. $0.99 only if you want to buy or Free to read if you have kindle account.
https://www.amazon.co.uk/dp/B088NL3ZLR
Rekindle the spark in the momentum. Alyssa wrote a poetry book that tantalizes the readers with mystical truths that is imagined not by the mind but by being. Decipher each words with mystery and magic. She wants the readers to be thrilled by all senses. By the end of the book your mood will never be the same.