Sunday Reads #6: Artificial Intelligence, Billionaires, and Top-Notch Copywriting
Another 5 stories handpicked for you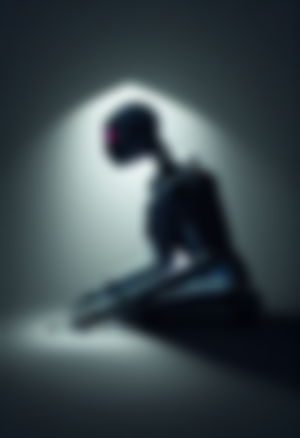 created by HungryMinded using Midjourney AI
Every week I read countless stories on Medium some are good, some are not so good, some are just fluff, but some are great. Each Sunday I will share my greatest finds. The pearls of Medium. Fascinating, insightful, packed with value, and often overlooked stories.
Here's a list of previous Sunday Reads posts:
This week on Sunday reads — How to use artificial intelligence to create music, and adult content. Dissecting the best copywriting practices by Apple. How to find the good stuff in our e-mail inbox. And how rich people create money out of thin air.
AI leaves nothing left untouched. Even the porn industry. Some of the image generation tools have strict rules and filters. But Stable Diffusion basically enables you to roam free, and use your imagination in any way you like. Yes, even creating content that's suitable only for 18+ audiences.
In the article below you will find an account of the pros and cons of AI creating adult content. As well as a free tool, you can use to generate images with no filters.
This Website Can Generate NSFW Images With Stable Diffusion AI
Apple has always been a company that sets industry standards, and their latest release is no different. Their use of genius copywriting tricks has made their products some of the most popular on the market. But what makes Apple users so loyal to the brand?
It could be argued that Apple products make their users feel special and proud. Apple has always been a company that has appealed to users who want to feel prestigious, and their latest release is no different. But there is something more this time. With the release of their newest products, they are adding the feeling of safety to the mix.
This comprehensive analysis of Apple's latest release explains why the company's marketing is so effective:
I Spent 14 Days Analyzing Apple's Subtle Psychological Trigger Words To Get People To Buy The New…
Have you recently been contacted by the infamous Nigerian Prince? While spam and attempts at extorting money from you are probably nothing new for any e-mail user, not all e-mails are bad.
Scott shares his firsthand experience with dealing with his received e-mails. And turns it into a valuable lesson on how to spot legitimate offers in the pile of ads we receive every day:
Some Emails Are Not "Too Good to Be True"
Ever wondered how Billionaires like Elon Musk cover their day-to-day expenses while most of their net worth is tied up in company shares? Debt. They take loans against their shares.
But while Elon's largest company Tesla is already quite profitable, there are people who follow the same strategies even when their business is still losing money. Essentially making money out of thin air.
Read an interesting in-depth story on how it's possible:
How to Make Money out of Thin Air
An article on how Artificial Intelligence is entering and changing the landscape of the realm of music. A perspective of an educated musician from a musical family. With some fascinating examples included.
AI and the Future of Music Creation
That's all for today! More great stories coming next Sunday!
If you are interested in more articles on Artificial Intelligence, check out the list below:
Stay curious and stay HungryMinded!
If you enjoyed reading my work consider subscribing to get e-mails about my future writing on Medium - Sign up Here, or tipping me on Ko-Fi.
This article was originally posted by me on Medium
Sponsors of MoneyCanWorkForYou