Side-Hustles From Scratch #13 — Upscaling AI Art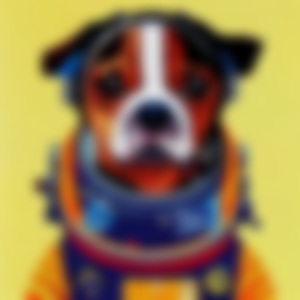 image created by HungryMinded using Midjourney AI
Another Thursday and another progress update. No miracles, just real slow progress. Get future updates e-mailed to you every Thursday by signing up for my mailing list.
And if you missed the previous updates, here is a complete list for you:
Trying Popular Online Side-Hustles From Scratch
Hopefully, in a year or so, we can look back at this list as a roadmap to a successful side hustle.
Last week I used AI to create new designs and I made a whole new collection for my RedBubble store. Here's how you can get started with MidJourney AI and create similar images:
How to Get Started With Midjourney AI — Create Astonishing AI Art Now
More advanced guides will follow.
The problem with AI art is that you can generate images up to a certain size. And it's not enough for some Print-on-Demand products. So what can we do?
There are tools out there that let you upscale images with little to no quality loss. But these tools can be costly. Or require quite a powerful graphics processing unit to run them.
Here are some of the tools I have found:
1. Gigapixel
It costs 99$ you pay once and you can use it as much as you like. I haven't tried it myself, but from the research, I have done this seems like one of the best options out there.
But the downside is it requires a moderately powerful computer. You can check system requirements on their website. I think my laptop won't work. Or will be painstakingly slow.
This one is free. It has a little more complicated interface. You will need a little more technical know-how. And it needs to be run locally on your computer. So also you need a pretty powerful computer. Another no-go for me. But if you have a decent GPU. This might be the tool for you.
This is an online tool, you don't need a powerful setup to use it, and you can try it for free. You get 8 credits, which will get you 8 upscaled images. If you want to upscale more you will have to pay for credits. The only downside is a limitation on the file size you can upload. It's 5MB max. Some of my files are already larger than that.
It's pretty much the same as the last one. But I like some features better. For example, you can easily upload as many files as you want and batch-upscale them. And if the file is larger than 5MB it automatically gets compressed so you can still upload those files.
I am leaning towards using Vance.AI. If you know any better options one could run without a decent GPU, let me know.
Last week I started creating TikToks. I will continue adding more over time. But it will not be one of my main focuses. Here's how I make the TikToks:
How I Make TikToks Using MidJoruney AI And You Can Too
You can check out my TikTok account here:
HungryMinded (@hungryminded) on TikTok 
Now let's get back to the regular stuff.
Total: $55.14
Breakdown:
Print-on-demand: $0.61
Affiliate marketing: $52.26
Breakdown:
Affiliate marketing: $2.27
Series started — April 21, 2022

First photos accepted to Shutterstock — April 26, 2022

First video published on Youtube — May 5, 2022

First sale on RedBubble — May 10, 2022

First referral on Medium — May 12, 2022

First actual affiliate sale 34$ — August 7, 2022
One more Medium referral joined using my link this week. Although the amount I get for each referral is quite low. I am thankful for the recurring revenue. And hopefully, it will add up over time.
The story that brought me the most revenue by promoting text-to-video software is not as popular as it used to be. But it is still getting views every day and generating some clicks on the affiliate link. Here's the story (it has also made me over 60$ on Medium as of now):
I Turned My Medium Stories Into YouTube Videos and You Can Too!
I have some new ideas for affiliate products I could promote. But I want to test them out myself. I value my audience and don't want to promote just anything to make a quick buck.
I see a promising future for using affiliate marketing to generate extra income. For now, It is more important to build a dedicated audience for my writing.
As I explained earlier, this week I focused on exploring the possibilities of upscaling AI-generated art. I also added some now designs. Here are a couple of examples for you: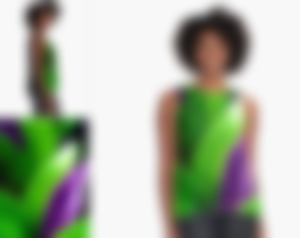 Astronaut Dog Essential T-Shirt by HungryMinded

Let me know if you like these.
Overall goals:
Keep hustling. Doing what's fun, and what's useful. Being consistent and playing the long game.
research potential affiliate products
A transparent look at my progress

I will share what I have learned

I will share other valuable sources of information
Trying Popular Online Side-Hustles From Scratch
If you have any suggestions, questions, or just want to share your thoughts, leave a comment below.
If you enjoyed reading my work consider subscribing to get e-mails about my future writing on Medium - Sign up Here, or tipping me on Ko-Fi.
This article was originally posted by me on Medium
Sponsors of MoneyCanWorkForYou