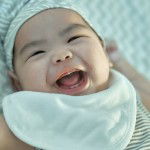 The Philippine Eagle Foundation aims to preserve and save our national living treasures for the Filipino and the entire world. Our future generation deserves to see these birds and be awed by just merely their presence. Thus, it was also my personal goal to see them up close and personal. The Philippine Eagle Center in Davao City is the best place to go.
In January of 2019, my husband and I were privileged to visit the Philippine Eagle Center. It is situated at the Malagos-Baguio Road Brgy, Davao City, Davao del Sur, and is an eight-hectare rainforest. Going there, we have to rent a motorcycle as it is a bit far from Davao City. We were glad to be able to get there on time. After paying for the entrance fees, we were asked to be quiet while in the sanctuary and to never feed the eagles.
We passed by disinfectant liquids to ensure that we won't be bringing any harmful bacteria that could affect the animals inside. What's so nice here is that we were only hearing the screams, squeaks, and calls of the birds as well as the running water in the nearby water rivers, the visitors are only murmuring about how amazing these eagles are.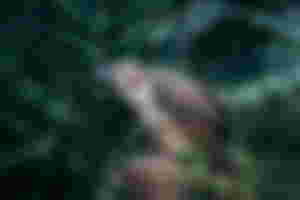 The Philippine monkey-eating Eagle is the Philippines' national bird and is declared critically-endangered. It is endemic to the country and only around 400 pairs are left in the wild. Currently, there are around 33 or more eagles in captivity within the center. All of them are being adopted by private individuals who are there to ensure that the birds have food to eat daily and also that they are given utmost care and love.
This fact is saddening realizing that we, humans had failed mother nature. This number is a result of hundreds of generations of poaching and hunting. Even to this date, this illegal activity is still present and although the government is doing its job to protect the forest and the birds, there are still people who are uneducated and greedy enough to hunt these mighty eagles.
Aside from hunting, deforestation is also one of the major causes of this coming extinction. The eagles need lots of forest lands to survive. But through the years, there have been lands which were developed, making these birds result to look for a different place to live, or worse, they die due to the lack of food and shelter.
The Philippine Eagle Center aims to protect these birds and so they have an adoption program, actually, there are far more other ways to help but becoming an adoptor is the primary option to help the center.
By adopting one, the adoptive person or company advances the research, rescue, education, and other action efforts to save and protect the Philippine Eagles. An estimated amount of Php 150,000 is being provided by the adoptor to the Philippine Eagle Center to take care of the specific Eagle. Each adoptor can also choose the name of the Eagle.
Some of the adoptors are Kuya Kim Atienza, Lance Gokongwei, Shell Company, and even Japanese Prime Minister Shinzo Abe and named her Sakura. However, that one adopted by Prime Minister Abe died, unfortunately. It could have been a very nice eagle today.
While at the center, we were able to see Pag Asa, the famous eagle which was hatched synthetically. It was bred and hatched in captivity but again, we lost him just this year, January 2021 due to some illness.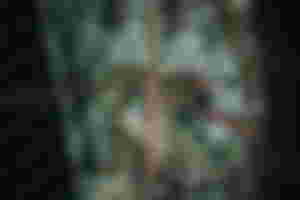 In the center, they have a spot where they place juvenile eagles for display. We were there for quite some time, just observing these eagles. Sinag was one of them. I definitely love their names and thanks to their adoptors for keeping them safe and secured here in the shelter.
Other eagles which are already adults are placed in a caged spot. This is very important to keep them in the cage as letting them fly out in the open is currently dangerous. 
One of the famous devastating events was when one of the eagles was released in the wild after it was trained to live outside of the center. Pamana, its name means legacy or heritage was released in the wild at Mount Hamihuitan on June 12, 2015. This was the Philippines' Independence Day. After just three days, her tracking device later indicated she had stopped moving and so a search operation was made and she was indeed found dead with a gunshot. Whoever shot her is still missing but if this person is caught, he or she can be jailed for up to 12 years and fined up to 1 million pesos (£39,000; $61,000).
Fierce eyes, attentive behaviors, and pretty feathers are just some of the things that I could describe our Philippine Eagle. I could only read them in textbooks back in my school days. But seeing them in person is a marvelous experience.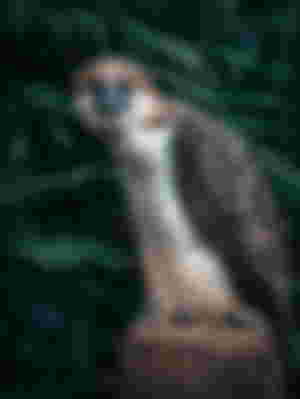 Our national bird is also our national heritage, one good reason why we as Filipinos have the responsibility of caring for and protecting this territorial bird.
I highly recommend that you visit the center if you are in Davao, it is definitely worth it and it is also a help for the Philippine Center. If you are interested in becoming an adopter or if you want to donate to help these birds, do visit this website below for more information: www.philippineeaglefoundation.org 
More importantly, sharing the information about what the Philippine Eagle could do to nourish balance the ecosystem aside from it being a beautiful bird and keeping them safe by not hunting them is a big help already. It is our duty to keep them safe, we are supposed to be their friends and allies and not enemies. Let's do our share to make sure our future generation can see them too and be in awe of their beauty and strength.
Thank you for reading this article. May God bless you! Don't forget to watch our video here:
xoxo,
mommy jean of momentswithmatti
Love harder than any pain you've ever felt.
Sponsors of Momentswithmatti