Have You Heard of Shop Now Pay Later PO Cards?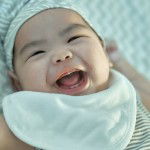 Date: November 26, 2022
Time: 9:24 PM
So, my mother convinced me to apply as a PO guarantor in one of the malls here in Bohol, specifically ICM or Island City Mall. PO cards have been known to me for years because my mother avails them every now and then. For those who are not aware of those, they are like Purchase Order cards or just piece of paper that holds a specific value, and then you use them to pay for items either in the department store or the groceries of that specific mall.
These PO cards are like credit cards where you go shopping now and then pay the amount later on. According to her, the department store items can be paid in three months while those grocery items need to be paid in one month only.
Each card can be worth Php 500 or Php 1000 and PO guarantors will sell them, my mom's guarantor sells them at Php 50 per 1k card and Php 25 per 500 cards. Some sell them at a lower price though, it depends on the guarantor. Aside from that, there are also deductions or top-up fees on the card which will only be known to the buyer once the bill has been released.
I thought I should try and see if it will be a good business. My husband was not in favor. According to him, selling PO cards means lending to a person some money and then it will be my responsibility if he or she will not pay me.
My rebut was that I won't be selling the PO cards to those whom I don't personally know. My mother is a PO card user including my cousins and even siblings so I already have some people in mind as customers he still said, it's really a high-risk type of business, after a few times of convincing him that we should go inquire and see if we will like the business model, he agreed.
And so, on Friday, we headed to Tagbilaran City. He has other things to do too like buying a PC for our local church, my mother also had to go visit St. Peter's office and so I guess it was good timing to get these things done at once.
The credit office of ICM is located in the grocery area, there's a door somewhere at the credit verification counter that leads to the second floor, and then the personnel were there waiting for customers. There was no other customer around so I asked them for the requirements for applying as a guarantor.
Actually, the requirements are really easy to provide, ID pictures, photocopies of identification cards, cedula, and the minimum bond are just Php 5,000. I thought, well, this is quite easy and so I proceed to my main concern - how will I pay for the bill, is it personal or is there an online mode?
Their answer was disappointing as they don't have any online mode of payment right now so guarantors have to personally visit the office and pay there.
This was a red flag, a huge red flag as I don't often go to Tagbilaran City and I don't want to also travel there just because of this. I told my mother about it and with a heavy heart, she agreed that it is a hassle. I guess this is only suitable for those who are based in the city.
So, that's it, my main reason for visiting the city and the possible business model was not successful.
However, as I am typing this, I thought well, if I have someone whom I can trust who's always in Tagbilaran City or based in the city, I can still apply as a guarantor, transfer the money to her via GCash or bank transfer and let him or her pay for the bill herself.
This opportunity won't be closed for now because I will be looking for someone whom I trust to get this favor for me. Let's see if we can find someone soon.
Thanks for reading! That's it for tonight. How about you guys? Do you use PO cards? Actually, I never had tried it as we have our credit card, but my mom does so she's really hoping that I can start becoming a guarantor so my cousins can switch guarantors already as their guarantor sells the cards at a high price.
---
xoxo,
momentswithmatti
Sponsors of Momentswithmatti