An Ongoing Invasion
I am sure that we are all aware about what is currently going on in the world. Unless you live under a rock or in a cave you wouldn't know what is going on. There is a military invasion currently going on in Europe. Multiple reports have suggested that Russia has finally invaded Ukraine.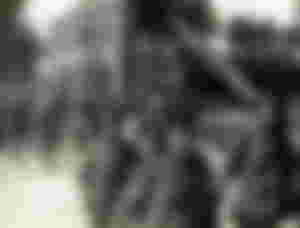 I know we have different opinions about what is going on but let us first focus on the news. There has be warnings weeks ahead of the impending invasion of Ukraine. Different world powers have been telling the whole world about this, sounding the alarm. The US and NATO have been talking about it. Russia building it forces at the border with Ukraine. Sending thousands of its troops there. It has been a gradual process so it was just a matter of time before the inevitable happened.
This does not mean the West did not try everything in it's power to prevent it from happen. They sent delegates and diplomats to Russia to look for a diplomatic and peaceful resolution to this but it seems the Russian were hellbent on their plans. All of it were in vain as the attack still happened.
There were threats of economic sanctions from the US but everything fell on deaf ears. From Russia point of view the West could not do anything to stop them and as such they went on with their plans and attacked Ukraine with all force from all sides.
The result was devastating as the images that emerged showed. There were air raids and missile strikes all occuring simultaneously. Ukraine defense system was put to test. The country has called the national community to come and see what Russia is doing. That they are the aggressors and they are only trying to defend themselves and their country.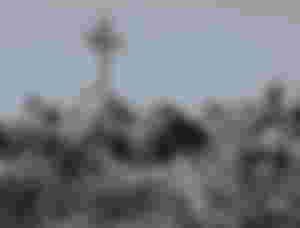 War is not a pleasant affair at all and there is never truly a winner at the end as both sides experience huge losses in terms of lives and properties. So this makes you wonder why nations still go to war. That's because man while he is a social animal is still a wicked creature.
Now don't take offense at that. I am saying that most if not all of us have some bad characteristics in us. A selfish nature. When you think like this you get to understand better why countries still go to war. That's because they have leaders that exemplify such characteristics. The citizens of the country might not be in support of it but as long as they have a leader like that anything he says goes.
People go to war for various reasons but none of it is justified. There are always better and saner ways to resolve conflicts. Violence should always be the last option or no option at all. People need to start to understand this and the world will be a better place.
But since this has already occurred there is only one plausible solution that will work in this case. A corresponding response of force. The world needs to be united against this attack because if Russia runs over Ukraine God only knows where and when they will stop. The US needs to show that they are the world power and need to come with full force to defend the territorial integrity of Ukraine.
I am against war but there is a saying that the only way for your enemy to drop his gun is to show up with a bigger gun. Now I am not preaching violence but we need to show them that we can stand up to them because people like that smell weakness like a dog or hyena.
In conclusion I hope that the war ends soon and everything returns to normal if not like what Albert Einstein said;
I don't know what weapons will be fought with World War 3 but World War 4 will surely be fought with sticks and stones.