Choose a Career That Chooses You
"Choose a job you love, and you will never have to work a single day in your life."
— CONFUCIUS
Choosing a right career is, for most of us, a highly complex and perplexing task. It is the first step towards a successful professional life, and determines a person's commitment and dedication for his goals and ambitions. Most of the people think of it as a tough responsibility because it is a once-in-a-lifetime opportunity. But once you have sought it out correctly, you won't have to ponder over it again and again.
A right career choice leads to mental peace and satisfaction, which in turn ignites happiness. However, if you happen to land yourself up in the wrong profession or job, you won't only waste your precious time but also your energy and skills. You will get stuck in a wrong place, doing something dreary and at the end, it will affect both, your professional life as well as personal. So, you need to be smart while making a career choice.
One of the most crucial decisions, a person has to make in his/her life is the choice of a respectable career. Because it requires a huge amount of passion, commitment and consistency to chase your dreams. Most of the people only consider materialistic prospects such as money, status and reputation, while selecting a career. But honestly speaking, it is something far more than that. Though, these fundamentals are equally important to be taken into account while making such a decision, but still, the selection of a professional career should be made in accordance with one's personal interests, ethical values and personality traits. Further, a person must look into different aspects of the field and then decide, whether it will be suitable for him in the long run or not.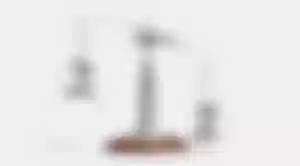 Career counselling, also known as career guidance, plays a pivotal role in picking a right profession or job. It is a process that assists you in knowing and understanding yourself and the world of work in order to make a career, educational and life decisions. It is designed to help with choosing, changing or leaving a career at any stage in your life. It is beneficial for both, long-term and short-term success in professional life. It enables you to reflect on the knowledge, skills and abilities that you possess, and allows to draft a career path that is aligned with your values.
In most of the developing countries, students tend to face a number of difficulties while choosing a career path. This is largely because of the unavailability of the career counselors in different institutes and schools and colleges. Usually, young ones only get instructions from their parents, teachers, siblings and so on, as there are no particular institutes for career counselling. And as a result, they end up picking the wrong careers, which leaves them more frustrated and demotivated than being inspired and ambitious.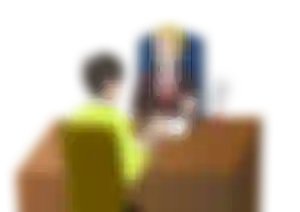 Now let us divert our attention from the main concept of career selection and dwell on the myths related to it. Just like any other theory, there are also some mythical narratives associated with the choice of a professional career. Many people believe them to be true, considering the fact that they have been through different phases of life. Some of the well-known myths about careers are given below :
STEM : Science, Technology, Engineering, Math
Families invest in their children's education with the expectation it will bring financial rewards such as a job with handsome salary, a luxurious car and a beautiful mansion to live in. They often see STEM careers as the best options. They believe that if students graduate with a STEM degree, they are more likely to get a job that will pay more.
Children grow up hearing that they can become whatever they want to be, if they just keep working towards their goal. But in reality, its not the case. Not every student, who wants to become a doctor can successfully pass anatomy. Not every aspiring engineer can understand calculus. Not every young one who wants to become an accountant can comprehend International Accounting Standards. A successful career requires student's interests and abilities aligned with each other.
Many students believe that if they get a remunerative job, they will be happy. They will have enough free time to spend their earnings in enjoyable activities. But unfortunately, the fact is quite the opposite. In these modern times, jobs are tougher than ever. Even the best paying jobs can be hard to carry out if you're not satisfied with the environment you are working in. Money can never buy you happiness if you don't have mental peace and satisfaction even after working for 8 to 10 hours a day.
One of the essentials, a person must possess, is a positive mindset towards creativity. Because it enables you to think beyond the box. But sadly, most of the people have a typical mentality of following the trails of others. They just wanna make sure that they have support from their elders and seniors, irrespective of the field they choose to work in. And according to them, someone should be there to enlighten their path, allowing them to start their journey without having the fear of failure.

The times have changed, the people have advanced and the technology has paved its way to become a necessity. In short, career paths for modern age students are not linear. Some of today's jobs might become automated in a few years, if the technology kept evolving with the same pace. And in order to keep up with that, we need to make some swift measures. One of them is incorporating career counselors in our educational set-ups. So that they can lead the upcoming generations in the best way possible.