health benefits of Spices & Herbs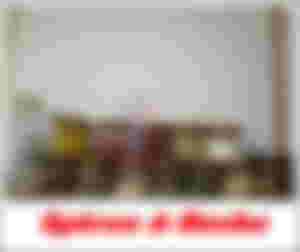 There are many types of spices & herbs and they can be used in many different ways. Apart from food spices, spices & herbs are used medicinally, as they have medicinal properties. It is the main use in natural medicine. Different types, different benefits are also available.
21 benefits of Spices & Herbs
Affordable - one reason why the plant is popular is because of its affordable pocket.
Antioxidants– spices & herbs are natural sources of antioxidants that the body needs to fight or balance free radicals in the body.
3. Vitamins and Minerals - Like various types of fruits and vegetables, spices & herbs are also a natural source of vitamins and minerals that the body needs.
4. Prevention & Maintenance– spices & herbs can help prevent diseases that can infect our body. They can also be used to maintain good health.
5. Immune system booster– due to the vitamins, minerals, enzymes, antioxidants and other nutrition of spices & herbs, it can help our immune system (Immune System) to be strengthened and strengthened.
6. Natural slimming - according to the Healthline article (13 herbs that can help you lose weight), there are 13 herbs that can help you lose weight. These are the following:
1. Fenugreek
2. Cayenne Pepper
3. Ginger
4. Oregano
5. Ginseng
6. Caralluma Fimbriata
7. Turmeric
8. Black pepper
9. Gymnema sylvestre
10. Cinnamon
11. Green coffee bean extract
12. Cumin
13. Cardamom
7. Appetizer - if there are spices & herbs that can help with weight loss, there is also an appetizer. One of them is mentioned above - GINGER. The effect on the body depends on the method of use. Example:
Weight loss- Drinking ginger water after waking up in the morning and throughout the day.
Weight gain- drinking ginger tea 15-30 minutes before eating.
8. Aphrodisiac– many spices & herbs aphrodisiac. In the Philippines we have garlic, onion, chili.
9. Nausea, Dizziness & Vomiting– the feeling of nausea, dizziness and vomiting are symptoms of various diseases. This is also possible in the first 3 months of pregnancy. Citrus fruits such as lemon, calamansi, orange, and spice & herbs such as ginger, cloves and others can help with this feeling.
10. Flatulence & bloating– gastritis, indigestion are conditions in the digestive system that our attention needs. It is important for our digestive system to function properly to achieve a healthy body. Hippocrates said, "All disease begins in the gut."
In ayurveda medicine, ginger is one of their carminative herbs. Drink ginger tea or eat to improve digestion. When our digestion moves correctly, the body's necessary nutrition is properly absorbed.
11. Anti cancer properties– by continuing to study the benefits of spices and herbs, more and more of their potential are discovered in the prevention and cure of cancer. In the Philippines, we are blessed with spices and herbs such as chili, ginger, turmeric that have the ability to cure this disease. Most other doctors may not agree but there are still doctors who advocate alternative medicine.
12. Heart - heart disease is the leading cause of death in the Philippines and according to the Department of Health. Many spices and herbs can be used for the health of our heart. Chili or cayenne pepper is a good herbal for heart health, as it is in capsaicin.
13. Antihelmintic– parasites in the human body can be cured by various types of fruit foods and different types of spices & herbs. Papaya, pineapple, neem leaves, aloe vera, pumpkin seeds are examples here. As for vegetables, eat vegetables that are rich in fiber. This will help repel parasites.
14. Antidepressant - there are many reasons why a person goes through depression, and depression is a serious matter. Foods and herbs can help with this. Bananas and green leafy vegetables, chamomile, lavander and other foods and herbs are natural ways to reduce and strengthen one's mentality. Essential oils can also be used for aromatherapy benefits.
15. Detox– whether asleep or awake, every second, our body is exposed to toxins. Not all toxins are absorbed by the body and excreted by the body, others accumulate and over time, we can get sick. Spices and herbs such as lemon, calamansi, ginger or ginger have the ability to detoxify the body.
16. Natural ingredients in beauty products– like various fruits and vegetables, spices and herbs can also be used as ingredients to take care of your complexion, or hair. Natural ingredients and you will not have to worry about negative side effects as you get from beauty products which are 99% chemicals. Aren't you wondering why people now get cancer more and more?
17. Antimicrobial porperties - oregano, cumin and other herbs are naturally resistant to germs that cause diseases in our body.
18. Astringent properties– Rose, witch hazel and other herbs have natural astringent properties. Spices and herbs with astringent properties are good to use on our complexion because of their ability to shrink or shrink scary "pores"
If spices and herbs with astringent properties are eaten, it can help our digestive system.
19. Antibiotic– Garlic is just one of the herbs that have antibiotic properties. And in fact, it is approved by the Department of Health as a natural remedy.
20. Blood sugar– Ampalaya can help with blood glucose or sugar level, and is also one of the 10 DOH approved herbal medicine. Another herbal that can help is aloe vera.
21. Blood pressure– For blood pressure, some of the herbs that can help it are garlic and ginger.