BENEFITS FROM OLIVE OIL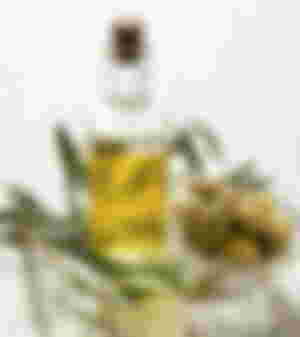 In recent years, there has been a lot of rave reviews on the health and beauty benefits available from Olive Oil. What many do not know, even in Cleopatra's time it was used as makeup. Olive oil is full of antioxidants and hydrating squalene so it has many benefits for hair, skin and nails.
Here are some of the benefits available from Olive Oil:
HAIR TREATMENT
If your hair has been severely damaged due to frequent coloring, use of curling iron and hair straighteners, do not worry because olive oil can revitalize your hair. Heat the olive oil with a microwave or hot water. Massage it into the scalp and apply generously to the hair. Concentrate on the tips as this is the most damaged part of the hair. Soak for ten to twenty minutes then shampoo.
HAIR SERUM
If you run out of hair serum or if you just want to save, you can use olive oil as a substitute. It only takes a few drops for your hair to have an extra-glossy finish.
EYELASH GROWTH
Olive oil is a natural source of vitamins and minerals so it has the ability to promote hair growth. It also improves the quality and strength of the strands and also softens the hair.
Wash and dry the empty mascara tube. Fill it with olive oil and apply it on the lashes every night before bed. With regular application of olive oil, your lashes will have proper nourishment.
FACIAL CLEANSER
The popular oil cleansing method is an effective way of cleansing the skin, the beauty of this method is that it does not expose the skin to the harsh chemicals in cleansers.
Put a teaspoon of olive oil or more as needed in the palm of your hand. Massage it on the face, just avoid covering the eyes. When you are done with your facial, wet the prepared cloth with lukewarm water. Wipe it off the face to remove oil and dirt. You can also soak the warm cloth on your face first to make your facial experience complete.
FACE MASK
Olive oil can also be used as a face mask ingredient. Mix in a bowl a tablespoon of honey, a tablespoon of olive oil (heated in microwave) and an egg yolk. Apply it on the face and soak for fifteen to twenty minutes. Rinse with lukewarm water. This mask is ideal for those with dry skin.
MAKEUP REMOVER
Olive oil when mixed with water is an effective makeup remover. Even waterproof makeup can break it down. Just mix two parts olive oil and one part water in a bottle. Use a cotton ball to apply it on the face. Gently massage it on the face until the makeup is removed.
LIP SCRUB
Mix in a small bowl a teaspoon of honey, a teaspoon of olive oil and a teaspoon of brown sugar. Gently rub the mixture on the lips, massaging with circular motions. Rinse with lukewarm water.
If you want your lips to be plump, mix a tablespoon of olive oil, a teaspoon of ground cinnamon and a tablespoon of sugar. Gently massage it on the lips using circular motion. Soak for five to ten minutes then rinse with lukewarm water.
SKIN MOISTURIZER
Instead of using chemical-filled lotions, creams and moisturizers, why not try the natural makeup method. Use olive oil after showering. It will not feel oily if applied to damp skin. Olive oil has the ability to penetrate deep into the skin and provide a long-lasting shield of moisture that smoothes and softens the skin. Olive oil also has anti-aging properties so it is also good to use day / night moisturizer.
EXFOLIATOR
Page-exfoliate is the removal of dead / dry skin cells on the skin surface and this is one of the important aspects of your home skincare routine for face and body. Exfoliation not only helps with many skin problems, it also improves blood flow which gives healthy and glowing skin.
If your skin is dry and scaly, a mixture of olive oil and sea salt can be used as a body scrub. As a facial scrub, grind eight pieces of strawberries, mix the extra virgin olive oil and let the strawberries absorb the oil before gently massaging it on the face. It helps remove deep-seated dirt and grime on your face resulting in smooth, healthy and glowing skin.
NAIL AND CUTICLE CARE
Has your nail polish been damaged by the relentless use of nail polish? Apply olive oil to your polish-free nails and cuticles. The cuticles will be plump and moist and your nails will have a natural shine.
SHAVING CREAM
If you run out of shaving cream, olive oil can be used as a shaving cream. Just rub on the leg before using a razor. You can prevent razor burns and bumps by using this natural lubricant.
ECZEMA REMEDY
Taking olive oil internally helps to restore the body's strength and boost immunity. Applying it to the skin helps to hydrate the skin and soothe the inflammation caused by eczema. The effect of olive oil can be supported by the addition of Vitamin E oil and other herbs that have antioxidant properties.
CRACKED HEEL REPAIR
Rough and cracked feet need moisture to heal. After exfoliating with pumice stone, apply olive oil to the feet. Wear socks to lock in the hydrating treatment while you sleep.
MAKEUP BRUSH CLEANER
Cleaning makeup brushes should be done regularly to prevent the spread of bacteria while applying makeup.
Put 2 parts dishwashing soap and 1 ½ part olive oil on the plate. Apply the makeup brush to the mixture. Rub the makeup brush on the palm to soften the makeup on the brush. It removes all the makeup and bacteria on the brush. When the soap is finished and condition the makeup brushes, rinse them with lukewarm water. (Do not use hot water as this will damage the brushes). Continue doing this until the water clears when the brush is pressed. Gently dry the makeup brushes with paper towels.