Appics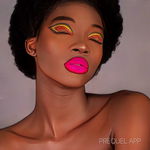 APPICS turns the traditional social media norm by giving its users the opportunity to receive financial compensation directly from their content and engagement, earning real revenue from receiving "likes" directly via blockchain technology.
This platform is innovative and very easy to use.
Content creators or not,it's open for very one that has a creative perspective.
You get vote and tips at the end of ever 30days you can withdraw 65% your earnings