when I miss her.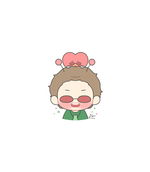 Hello beautiful people!
I hope you all are doing fine amidst of the shortcomings and uncertainties we may feel day by day. Always remember that a positive life is a happy life. ✨
---
someone's pov.
Listening yesterday on Boiling Water's podcast in Spotify about Surviving Long Distance Relationship makes me misses her more. Her hugs, kisses, cuddles. Just being with her makes me the happiest person alive. How I wish I can be with her again!
But it's not as easy as one, two, three.
We started our relationship being in a long distance relationship. It was so fine. Like, a constant communication makes our relationship work. Not until, she decided to visit me. I enjoyed every single day I am with her. But since it was only a visit, she needs to be back home, where I can't do anything because she really has to.
It was not easy. But I need to accept it.
It's been 11 days. But I still misses her the same. The same feeling I felt from day one she got home. But as usual, I can't do anything aside from just missing her.
But you know, just missing her will not help. There, I decide to deprive myself from missing her a lot.
Because anyway, I know that in months I'll be seeing her again. I am just looking in a positive side aside from being sad without her by my side.
everytime I miss her;
I directly go to my gallery, visit our pictures together and watch the time lapse videos we took. It makes me at least feel that she's with me.
everytime I miss her;
I always tell myself that great things are bound to happen that we need to be apart for a while.
everytime I miss her;
I always go to my calendar and count the days till I see once more.
everytime I miss her;
I always open my messenger and sent her messages saying I love and miss her so much.
and everytime I miss her;
I just look at the sky and tell myself at least we are still under the same sky, and feeling the same way. I just look at the sky and waiting for the right time to be with her again and watch the same sky together.
Personally, being in a long distance relationship is never easy. Maybe at first it will be okay, but along the way, you'll realize that it is better to be together. However, there are things that you really need to sacrifice to keep your relationship work. Like instead of being sad because of how you miss your partner, it is a good thing that you look at the brighter side. That great things indeed are bound to happen for those who are really willing to wait.
And being in a ldr is a choice. You need to think twice, not only twice but many times, if you'll be okay with that kind of set up. Because it doesn't mean that if it works for other, it will work for you too. So it is really a choice.
A choice that you need to hold on to until you see your partner again.
And it is a good thing that while being away from each other, a constant communication should be practiced. Updates are needed and being open and honest with each other is a must. Both parties should be understanding enough that if the other one is not okay, the other should make a way to neutralize the situation and vice versa.
And personally, I find being in a long distance relationship exciting. Like everyday you have something to look forward. Like everyday you have the reason to keep going.
Kudos to all in a long distance relationship. Hoping for the best of best.
---
That's all for today beautiful people. If you have any thoughts about this, feel free to leave it in the comment section below. Let's interact. Stay safe always! Xoxo ✨☺️
- MissJo 💜