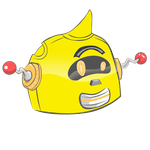 I know what some of you may be thinking. "Why should I own music? I can stream all the music I want." While this may be true to the casual music listener, it more often than not does not apply to hardcore fans of music (Such as myself) who often find streaming services lacking enough in key areas to be our sole means of listening to music. I intend to argue for the continued relevance of owning music in both digital and physical mediums.
Owning music is permanent. As long as you have a record, CD, or digital file, it will always be accessible to you. Streaming services are subject to occasional outages and sometimes tracks or entire albums are removed at random. By using streaming services you are in effect renting the right to listen to music on the platform. Based on this alone, a purchase of your favorite albums at the very least is justified.

Audio quality is often quite low on streaming platforms. Even on the "high" quality settings on Spotify, music is of a lower quality than that of records, CDs, or FLACs/MP3s. Streaming platforms also often use inferior mixes of many classic albums. Just listen to The Lamb Lies Down on Broadway or Hot Rats on Spotify compared to a CD or LP version. It is a night and day difference. CDs and LPs can give you more options when it comes to buying different mixes of an album. A streaming service typically only has one.

Streaming services often are missing artists and albums. I couldn't tell you how many times I've looked up a band on Spotify, only for the band not to exist on the platform, or the band's releases being limited in some way. Don't get me wrong, streaming platforms have a lot of music. But fundamentally they can't have everything and a ton of excellent music is nowhere to be found.

Physical music, especially records, have intrinsic value. There is nothing like getting your hands on a rare or cool looking record. Being able to appreciate physical album art is cool. Also, records and CDs have resale value. Although who wants to sell their records? Not me.

Buying new music supports artists directly. Streaming platforms are infamous for how little artists receive for people listening to their music. In order to make much money on streaming platforms, a band has to have millions of regular listeners. A direct purchase goes a long way to actually support a band or artist you enjoy.

Is owning records and CDs for everyone? No. But for people passionate about the music they love and who enjoy owning their music it is something they should consider. Even if they only buy a few.