Thodex Founder Sentenced to 11,196 Years in Jail
In 2021, individuals around the world found themselves missing thousands of dollars when the crypto exchange Thodex went dark overnight. Turkish authorities attempted to rectify the situation, only to find that the CEO and much of his family had mysteriously disappeared, leaving crypto traders holding the bag.
Now, two years later, those harmed by the scam have finally found justice as the perpetrator and his family have been sentenced to 11,196 years in jail as well as ordered to pay restitution. Read on to learn more.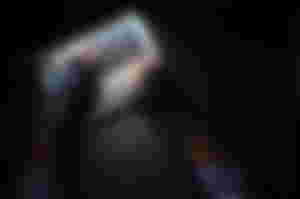 Thodex was Turkey's largest crypto exchange in 2021, and it was founded by Faruk Fatih Ozer and his two siblings, Serap Ozer and Guven Ozer. The exchange was founded under the name Koineks in 2017 and quickly rose to popularity boasting over 391,000 users when suddenly it froze in April 2021.
The company was well known in Turkey, as they were also the only one at the time to offer Bitcoin ATM services. The site gained new users by using crypto giveaway promotions. One of the last giveaway promotions was a Dogecoin giveaway, which ran from March 2021 to April 2021, and it promised each new user who signed up with the site 150 Dogecoins.
Related: The 5 Best Cryptocurrency Exchanges for Beginners
On April 20th, 2021, many users were waiting for the free Dogecoin they were promised when they started to experience issues with the site. Thodex customer service stated that the site was under a cyber-attack and that normal transactions would resume soon.
Unfortunately, this was a lie, and on April 21, 2021, trading halted entirely. Because of the recent Dogecoin promotion, the date of the freeze was known as Dogeday, as many of the users of the site were eagerly awaiting their free Dogecoin.
When the site first froze, Thodex issued a statement that a large financial institution was looking to buy the site, and that the freeze would last for 4-5 days just so the financial vitality of the site could be evaluated. Little did users know that during this time, the owner of the site, Faruk Fatih Ozer, fled to Albania with over $2 billion in traded crypto, which was almost every penny that had been invested by users on the site.
Of course, there was no large name bank involved in Thodex, and users quickly became concerned that they couldn't withdraw their crypto. By April 22, the authorities had been notified and they began their investigation. The authorities quickly realized that Ozer had already left Turkey and they froze the remaining Thodex funds. Arrest warrants were issued for Ozer and 81 other people involved in the Thodex platform.
Because the founder of Thodex disappeared so suddenly and took a lot of money from the exchange, this is known as a rug-pull scheme.
Related: The Thodex Rug Pull Scheme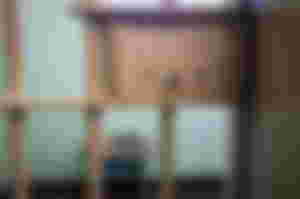 Because Ozer had already left the country, it took a while for authorities to bring him into custody via an Interpol. An arrest warrant was issued for Albania, and on August 30th, 2022, over a year and a half after fleeing, Ozer was found in Vlore, Albania, and arrested on the spot.
Because of international red tape, it took a while to extradite Ozer back to Turkey, but authorities reported they had him in their possession in April 2023. Shortly after, the Thodex court case began.
During the process of the investigation, it was found that besides freezing the exchange platform and leaving, Ozer was also doing many other peculiar things with cryptocurrency. He would tell people he was converting their money to crypto, but really, he would be using it to buy gold and other precious metals.
Authorities were unclear on how much of the trading on the site was legit, and how much was a shell with no actual cryptocurrency backing the assets shown on the screen. Either way, Ozer was charged with running an organization for the purpose of committing a crime, fraud, and creating an illegal financial institution.
Ozer didn't work alone, however, as he had given his brother and sister high-ranking positions in Thodex to have them help him perpetuate the crime. They were also charged accordingly. Of the 81 arrest warrants originally issued, 21 individuals stood trial and were sentenced to a total of 40,564 years in prison.
Only 5 of the 21 defendants given a sentence will be spending the rest of their lives in jail. Some of the 21 have already been released for the time they served during the process of the investigation.
The verdict for Ozer was announced on Thursday, September 7th, 2023. Besides spending the rest of his life in jail (or 11,196 years, whatever comes first) he was also ordered to pay a fine of 135 million liras (about $5 million US dollars) as restitution to those he stole from. Part of the money he pays will be used to cover the cost of the trial.
Despite the verdict, Ozer still argues his innocence, saying that Thodex went bankrupt. He even states that if he was trying to be a criminal, he would have done a better job. Lucky for the victims, Turkish authorities didn't buy his excuse (plus, how else do you explain $2 billion in assets?) And now Ozer will be able to have a long period of reflection in Turkish prison. Maybe this will change his tune.
Overall, we feel for the people involved in the Thodex scam, as many of them had no idea that an owner of an exchange could just leave like that with all their money. However, it happened, and this is not a rare occurrence in the crypto world.
Thodex is an example of why you must always take the opportunity to vet any crypto exchange you intend to use. And keep in mind that if it sounds too good to be true, it probably is, so don't take any chances and walk away—you might just find yourself avoiding a rug pull scheme.
Related: How to Tell if a Crypto Website is Legit
This article was brought to you by the Bitcoin Sports Betting on MintDice. Originally posted to MintDice.com.