Betting on esports is a pastime which has only recently seen mass traction thanks to the easy access of online betting sites during the COVID-19 pandemic. Because of its recent advent into society, betting on esports has been widely unregulated, probably due to the fact that the ageing senators, congressmen, and governors are rarely up to date on esports world which is ruled by men in their early 20's. This is about to change however, as law makers across the US start to clamor for regulation.
As the gambling capital of the nation, it should be no surprise that Nevada officials noticed the growth in the esports betting world first. And on February 22, 2021, Senator Ben Kieckhefer announced that he was working on a bill which he insisted would become the first governing body of esports in the nation. Currently, bets on in person sports in the state are regulated by the Nevada Athletic Commission, which normally works to solve inconsistencies in contact sports such as boxing and MMA. But under this new bill, this same commission would be responsible for policing CS:GO, Valorant, League of Legends, and Dota 2.
And he's taking it further than that, as Kieckhefer hopes that this commission will not only be the regulating party for the state, but also for the nation. Although this may sound a bit far-fetched, Nevada is currently the only state in the US which has an esports arena which is regularly used for events.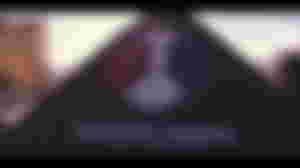 Why is he doing all this? Well, since the space is widely unregulated, this makes it sort of a blank slate for restrictions to be imposed. And as the baby boomers are quickly growing too old to go and party in a city like Las Vegas, Kieckhefer hopes that if betting on esports is restricted to the state, that it will drive tourism in the form of Millennials and Generation X individuals, with money, to the city. In an interview, he insinuates that esports bets often come to unfair outcomes due to lack of regulation, and he hopes the bill he is proposing will correct that.
Although Kieckhefer's proposal makes it sound like esports is currently the equivalent of the wild west where players can do as they please, this is not true at all. The games themselves are currently regulated by several different commissions around the world. And when something in a game is questioned, these commissions will decide the outcome.
The ESL, or Electronic Sports League, currently monitors the players for illegal substances like drugs or alcohol in their systems before playing. The ICSS, or International Center for Sport Security, and SIGA, Sport Integrity Global Alliance, are partnered with the above ESL to monitor for match manipulation and other forms of cheating. Not only that, but many leagues have their own governing body which regulate team make-up as well as game line up. One example of this is the LCS, or League Championship Series, which governs the League of Legends game.
But what is missing from all of this, is any oversight to the betting portion of these esports. As it currently stands, anyone can bet on esports who can make an online account. And although most of the sportsbooks which host these bets are legit, there is an argument that under the law in some countries, these sites could try to weasel out of paying these bets because they aren't recognized by law. And while this was cute when people were betting a few bucks on games here and there, this is now a multi-million-dollar industry, and bettors aren't laughing.
Much of this grey area in which these esports bets are taken under recently came to light because of a gambling website called FUTGalaxy.com. This website was well known to take bets on esports games, some of which came from children who were clearly underage. In the hearing regarding the charges against the two owners of the site, it was alleged a twelve-year-old boy and a fourteen-year-old boy were both able to place bets on the site, some of which resulted in the fourteen-year-old boy losing over 500 British pounds in one day. The two men were fined over 200,000 British pounds and have left the politicians in the UK desperately trying to regulate the space.
When it comes to betting on esports, there are some very polarizing views on if regulating the space is good for it or not. On one hand, making bets on esports regulated will give more authenticity to esports players, who often aren't treated the same as other athletes under tax laws. This would also help players with other issues they commonly run into while traveling, such as visas and residency permits.
But, on the other side, once esports are regulated, this could make it very difficult for certain sportsbooks to accept bets on esports. This means if you are a current bettor, you may find that your current sportsbook will no longer take esports bets at some point if this bill passes.
Another issue to address is the fact that Nevada is trying to petition for control of esports betting as a whole, but Nevada isn't the only state where betting on sports occurs legally. And it doesn't seem fair that one state should be able to claim regulation for the entire industry for the country. This is especially true for states like New Jersey, where online gambling is legal, and essential, for the state to make enough money for its budget each year. It doesn't seem fair that Nevada should hog the lion's share of this regulation for themselves (as they will likely make betting on esports legal in Nevada only or something similar). This could also cause people to have to travel to the state to place bets which they are accustomed to placing online with ease.
Well, Kieckhefer was given until mid-march to make this bill materialize, however, as of the writing of this article, nothing has come about. Government deadlines tend to be fluid, so this doesn't mean that a bill isn't on its way, it just means it hasn't been announced yet.
Until then, don't fret, and enjoy betting on your favorite esports via your favorite esports book. If this bill does materialize, and subsequently pass, well, you can worry about it then.
This article was brought to you by the provably fair BitRocket Game on MintDice. Originally posted on the MintDice Gaming Blog.