How to Gift Cryptocurrency (Bitcoin)
Whether it's Christmas morning or you need a last minute Birthday gift for someone, cryptocurrency can make a great gift. But gifting cryptocurrency isn't always as easy as buying an Amazon gift card, unless of course, the person is a huge cryptocurrency fan!
Either way, we've created this guide to help you gift cryptocurrency this holiday season. Read on to see what your options are, and narrow down the best way for you to gift cryptocurrency.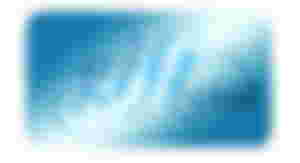 Did you know that you can give Bitcoin as easy as you can an Amazon gift card? It's true, a few sites actually sell Bitcoin gift cards that you can load with Bitcoin and send as a gift.
While this is a cute idea, proceed with caution, as while some verified retailers sell Bitcoin gift cards, others are there to just steal your money. It is also quite dangerous to send a Bitcoin gift card through the mail as it could be lost forever. Keep this in mind.
Some Bitcoin gift cards do serve as wallets as well, but you'll want to make sure if you are choosing this option that the person you are gifting to already has some sort of wallet set up for receiving cryptocurrency, as the gift card is not a safe way to store Bitcoin.
If you've ever used PayPal to send someone money, you know how easy it is to use. And now you can use it to send cryptocurrency to friends and family members as well! This is a good option if you aren't sure if the person has a cryptocurrency wallet set up, as they can keep it on PayPal until they set one up. Therefore it's a stress free gift for both of you.
Plus, since it's totally digital, you can send it to anyone, anywhere, at any time without having to worry about it being compromised in the mail. Much safer than a Bitcoin gift card.
This option will only work if you know the individual well, and have sent Bitcoin or another cryptocurrency to them previously. This is because you will need their wallet address for this option. You could also ask for their wallet address in the process, but this would ruin the surprise.
Seasoned cryptocurrency investors will find this option the easiest, as there is no need to make new accounts to send the gift, and your recipient will enjoy their cryptocurrency going right to their wallet without a pesky transfer. This option also allows you to send cryptocurrencies besides just Bitcoin. Just be sure if you are sending an ERC20 token that you have the user's Ethereum wallet address, as this will be different than the address they use to receive other cryptocurrencies like Bitcoin.
Not sure what cryptocurrency to buy for your friends and family? Don't fret, as there are other gifts you can buy them which will still show you are thinking about their love of cryptocurrency (and hatred of inflation) without actually having to figure out which one to buy them.
First and foremost, you can buy them a hardware wallet if they don't already have one (which most seasoned investors will). This is a great gift for beginners though, and will get their cryptocurrency investing started off right.
You can also buy them cryptocurrency memorabilia. Amazon had many items like Bitcoin shirts, keychains, and hats, as well as items featuring other cryptocurrencies like Dogecoin. Order your cryptocurrency lover one of these items and they will simply love it!
Another gift you can consider is a subscription to some cryptocurrency related service. There are many services which will track coin prices for a yearly fee, and buying this for your cryptocurrency lover is a gift they will really use. You can also buy them a premium subscription to a service they already use, such as for the exchange Coinbase. A premium subscription on this platform will let them trade cryptocurrency without fees, which is a nice feature, especially if you pay for the entire year!
You might be thinking that it is a little weird to buy cryptocurrency as a gift, but it really isn't. Think back to the 80's and 90's when it was common for grandparents, or even parents, to give their kids government bonds for their birthday or Christmas. Gifting bonds is a low risk way to gift your kids the gift of investing early in life.
Gifting cryptocurrency is the same concept. You are gifting someone an investment in their favorite coin. The best part? It's not subject to inflation like government bonds are. Of course there are some tax implications to gifting cryptocurrency and it is a bit volatile at times, so don't go too crazy, but you get the idea.
Gifting cryptocurrency can show you care about someone and their future, especially if you gift a coin with growth potential.
Is this your first time buying cryptocurrency for someone? Or maybe you can't decide which coin makes the best gift. No matter what person you are giving to, Bitcoin is the best gift. This is because Bitcoin is the most popular, easiest to research, and most people have a wallet or account (like PayPal) which will support it. Thus it is one of the most stress free cryptocurrency gifts out there.
Plus, you need to be careful in the cryptocurrency world as there are many scams, meaning you should research any coin you intend to buy and send as a gift. If you don't have time for research this holiday season, Bitcoin is one coin you won't have to research before sending.
Overall, there is no reason not to send your friends and family cryptocurrency as a holiday gift, just think of it as the new, and better version of government bonds! Just be sure you consider your delivery method, and whether or not your recipient is familiar with cryptocurrency before you buy. This way you can be sure they will enjoy your gift. Happy gift shopping!
This article was brought to you by the Online Slots on MintDice. Originally posted to the MintDice Bitcoin Blog.