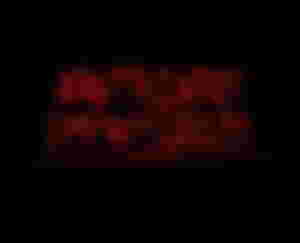 Oprah Winfrey is one of the most influential, wealthy and black presenters in the world. His world-famous self-directed The Oprah Winfrey Shore. The show started in 1986 and ended in 2011. He was born on January 29, 1954 in Mississippi, USA. He was speaking at the 1997 Wellesley College Convocation. Source: Internet, abbreviated translation from English: Anjali Sarkar
My greetings and best wishes to all of you. I am very happy to be here today. At one time I also wanted to study in this college, but it did not happen because I did not have any scholarship. I am really proud of you.
Today I will present to you five things that have taught me to arrange life. First, life is a journey. I like one aspect of Wellesley very much. Here girls are allowed to discover all the possibilities of their lives; Are encouraged to recognize their own selves. It was too late for me to realize that one can discover oneself in one's own light through everyday piecemeal experiences. I did not recognize myself for a long time. I wanted to be what I am not. When I was 10, watching Diana Ross on TV made me want to be just like her. After many days, I realized that no matter how much I diet, my body shape will not be like Diana's. Early on when I started working on television, my message director wanted to make me something that I am not. According to him, my hair was extra thick. So I went to a beauty parlor in New York. The cosmetics they used on my hair were burning up to the palm of my head. But then I was not today's Oprah. I couldn't tell by the look on my face that my skin was burning. Within the next week almost all the hair on my head fell out. A black woman with no hair on her head, I was trying to be a presenter on television. Then I recognized myself, realized I was not Diana Ross or Barbara Walters, who I wanted to be like.
I have learned a lot from making mistakes like this. After making a lot of mistakes, I realized that it is more reasonable to make a great 'Oprah' than to make yourself a 'Barbara'. I decided that what I really needed to do was learn how to do it right. At the heart of my success today is being able to recognize myself, to be like myself. Discover the truth hidden deep in yourself and be accountable to that truth.
I learned another wonderful thing from my friend Maya. If you can master it, you can save a lot of valuable time in life, you can save yourself from many wrong decisions. When someone's true face is revealed to you, consider it seriously. Understand for the first time, be careful; Not after seeing or enduring 29 times. This is especially true when it comes to relationships. When someone hits you for the first time, betrays you, know, he can do the same thing again. Maybe again and again. It will poison your life. So be careful for the first time. Live by the truth. You can handle everything else. Will be able to overcome all obstacles. It was too late but I discovered that the only truth that could set me free.
Turn grief into strength. There will be many injuries in life, many mistakes. Seeing this, many will tell you that you have failed. But believe me, through what you think is a failure, God is actually telling you, 'You are going the wrong way.' Don't be discouraged by thinking you have failed. It's just an experience. Use it. At one point in Baltimore, I was excluded from journalism on television. I was told, I am not qualified for this job. Because, I used to cry while presenting negative news. Suppose there is a fire somewhere and the journalist himself is crying for the homeless people. The matter was not acceptable at all. But it wasn't until I was demoted and sent to a talk show that I realized what a potential it was. The day I presented the first talk show in 198, I was overwhelmed by a strange feeling. As if I found my own address. I dropped out of journalism by my own mistake, which may seem like a huge failure of my career, but I entered the world of talk shows by that mistake. And this career has definitely not failed me!
Awaken the feeling of gratitude inside yourself.
I started writing diaries when I was 15 years old. 15-16 year old writings are full of all the complexities of love! But as I got older, I learned to accept and love the present. I say, enjoy living every moment. Write down in a diary the things you are grateful for in life. Make it a habit to write down five things that you are grateful for throughout the day. It will change your outlook on life, even throughout the day. When you learn to pay attention to what you have, you will see that there is nothing lacking in the world. And if you don't have what you don't have, keep busy calculating, then nothing can make you happy anymore.
There is no limit to dreaming in life. Let your goals and dreams go beyond the sky. Because, whatever you believe, you will be. When I was a very ordinary little girl in Mississippi, I used to see my grandmother boiling and cleaning clothes in a big saucepan. We didn't have a washing machine. I don't know why I used to think when I saw my grandmother, even though I was a very ordinary black girl, what I saw in front of my eyes would not be the result of my life. I will grow up, I will become something much bigger. At the age of four or five, I could not express those deep feelings in words. But I felt it with all my heart and walked the path believing that realization.
Where I was born, how I grew up, where I stand today, as far as I have come, it is clear that there is nothing impossible. There was nothing extraordinary in me; Yet I did.
Dream. Don't go back thinking about your current situation. You have to dream bigger than yourself. Take the goal of life as far as possible. Believe in yourself, the dream will succeed. Thanks.