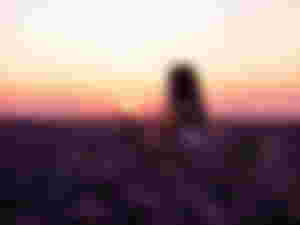 Mike Baker spoke at the convocation of the Department of Education at Oxford Brooks University in 2011. For a long time he has been a journalist at the BBC, on education. Short translation from English: Ruhina Taskin
I am very happy to be with you today. Congratulations everyone.
I graduated 32 years ago, in 1989. Margaret Thatcher was barely prime minister then, Sony Walkman was considered the top technology product, average house price was 13 thousand pounds, inflation was 16 percent ... And you won't believe, my favorite team in the football league Ipswich Town was two steps ahead of Manchester United! That was a completely different world.
Schools in England were not then part of the national curriculum. However, this situation began to change from the time of Thatcher.
Shortly after that, I started doing journalism with education.
Thatcher started the national curriculum and national examinations in the late eighties. This is still going on.
But now I believe that bringing the education sector from independence to accountability has gone a long way. I'm not saying the tests aren't right. But taking tests so often and giving them so much importance also causes some unintended things to happen.
The education system in England once had the lowest number of examinations. In just a few decades, it has become much more. Most of the schools have reduced the subject of teaching. They are emphasizing only on the examination syllabus.
I was lucky that we were taught so much outside the syllabus. And those things have had a far-reaching effect on my life.
For example, our English teacher thought that the English syllabus was too short. So he allowed us to create our own syllabus. And that's when I discovered George Orwell's literature, which later sowed the seeds of my journalistic life.
That is to say, the primary school teacher who allowed me to watch a cricket match on television during school lunch; Which has made me interested in cricket for a lifetime.
I said these things to talk about education on a large scale. Just to keep an eye on the exam date, not to be forced to go to the next step in career or education just to think about learning.
But it is also important that children learn what our politicians think is important. But we should not shrink all other teachings. Just to enjoy learning, to learn something new.
And my idea has become stronger after some personal experience.
Six months ago I was diagnosed with stage I lung cancer. I was shocked. Because, I never smoked.
My first reaction was to live as before. Cancer can't beat me.
But when the effects of chemotherapy began to wear off, I began to wonder how short life was. And from then on, my outlook began to change.
I really enjoyed my work.
But at this point, I realized that I was too simplistic about other things.
All the time I was running to catch a deadline. I was worried about how to get my report in the 10 o'clock news.
But now I want a balance between work and life. And just to get pleasure, I want to learn some small things.
For example, I want to know about the trees around me. So now I go for a walk with someone who knows the tree. I have also been admitted to a woodworking class.
This list is long, I don't want to bother you anymore.
But there is one thing এর the interest in learning. I want to know just to know, not to try to do well in my career or increase my ability to earn.
And now this is my realization, in the rush to catch the deadline, I want to learn now something that I have avoided before.
You are going to be a teacher, you will be pressured to focus only on grades and pass numbers. But stand up against him.
Remember, these things are also important. But there are many scorpions to be taught. Which may change your life.
Learning the joy of learning, that's what keeps us alive.