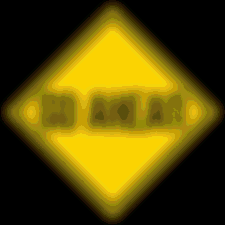 Swimming wonder Michael Phelps has set an all-time record by winning 22 Olympic medals, including 16 golds. He has won six gold medals at the Athens Olympics, eight at the Beijing Olympics and four at the London Olympics. Michael Fred Phelps was born on June 30, 1975 in the United States. Based on a 2006 Phelps autobiography No Limits: The Will to Succeed and an interview with CNN. Translated by Zahid Hossain
If you keep in mind something as a goal of life from childhood, it will come true one day. I set goals at a very young age because of my two older sisters. My mother used to throw us in the pool. It was not for swimming, it was for safety. I once unknowingly chose to swim for safety. Encouraged by my mother and sisters, I started swimming at the age of seven. When I was 11, my coach, Bob Bowman, told me that if I worked hard, I would be able to swim in the Olympic Games. I started training and working hard as per the coach's instructions.
At the 2000 Sydney Olympics, I joined the U.S. swimming team as the youngest member. But I am very disappointed with the service. Because I finished fifth in my first Olympic 200m butterfly swim. After the frustration I re-created my goal. I set a goal to win gold in all eight Olympic swimming events. I work harder than before and focus on swimming. Achieving all the gold in swimming at the Olympics became my new goal. As a result, in 2001, at the age of 15, I set a new world record by crossing the 200-meter butterfly in less than one minute and 55 seconds (1: 54.92 s). With great interest I continued to prepare myself in the pool.
I also won six gold medals at the 2004 Athens Olympics. But even then I was very disappointed. Because in the 200m freestyle of swimming and in the 100m freestyle relay of four, I did badly in the hit round of swimming. I finished fifth in the freestyle qualifying round. Again, I took part in the next round as the third team in the four-person 100m freestyle relay. I express frustration to the coach because of the failure. I am reluctant to take part in the next two events. Under the direction and encouragement of the coach, I agreed to take part. In desperation, I finished the Olympics with two more bronze medals.
Such bad times have come many times in my life. I wanted to give up swimming. Then my mother would often ask me a question, 'Am I making the right decision about myself?' I thought and realized, it would not be the best decision for me. I look at my goal again, I decide I will not give up, I will meet my goal. I assumed, I have nothing to lose, it will be exhausted. With this desire I went down into the water again. I continue to spend time in the pool to get rid of frustration without giving up.
I always think of my best times and bad times. I can be ineligible to swim at any time, water can sometimes get into my goggles, goggles can be lost. This thought helps me a lot. I don't like to lose. Even then, if I lose, I ask myself, 'What if I fail again?' It helps me understand that anything can happen in the blink of an eye.
I understand that anything imaginable can happen in reality. Once I broke my wrist while swimming. Even after that I went down into the water. I was very frustrated the first few days. Then I got a lot of time to think. I realized that those who say I can't do anything, make my path more difficult in their conversations. I ignored them and fell into the water. The first thing I can learn from the service is 'never give up'.
No achievement in life comes easily. Receipt depends on how you handle obstacles. You will become a strong person only if you remove the obstacles one by one. But what if it fails? When failures keep recurring, you will somehow succeed. My school's swimming teacher used to say, 'Nothing can create a boundary. The more you dream, the more you move forward. 'The result of that dream came to me when I won a record eight gold medals at the next Beijing Olympics.
I always try to surpass the previous Michael Phelps. Michael Jordan is the role model of my life. Although I have never met him, he is still my role model. He knows how to play basketball on and off the court. He just played on the basketball court, on the other hand he had no attention. This is my ideal থাকবে I will focus on what I do.
I am always thrilled to think of others. At the Olympic Village, I see Rafael Nadal-Roger Federer of the US basketball team, tennis, under one roof. I am thrilled to see these big players. Whenever I get frustrated, I get excited when I see them. Every day I wake up and keep an eye on the game channel to see these big people. I was curious to see what they were doing the night before.
I get a lot of greetings and phone calls for swimming. Everyone encourages me. I think that enthusiasm is huge for me. I think I have to swim in the water for them!
I had a picture in my locker. The picture was by Ian Crocker, who lost to me in a 2005 contest. I was very upset when Australian swimmer Ian Thorpe said it would never be possible for anyone to win eight gold medals. During my preparation, I used to look at that picture and the newspaper clipping of Thorpe's interview every day. These two things make me more diligent. I get quite angry when someone suspects me without criticizing me, which makes me even more stubborn. I am always looking for inspiration for myself. I look for encouragement in the midst of despair, which helps me to wake up again. Ian Thorpe is my competitor but I respect him a lot. However, the 2004 Athens Olympics were a source of frustration for him. He has nothing to neglect as a competitor, he has a lot to learn from him. That's why the world has risen so high in swimming.
No matter what you do, you must focus on the task at hand. You need to build a strong mind to take inspiration. This strong mind brings a lot in you, you will know yourself anew. I always try to do something that no one has done before, I just wanted to change the idea of ​​swimming.