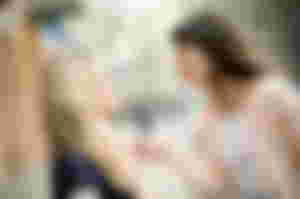 A young woman had a good relationship with a young man. One day the young man said to his friend, Hey friend! We don't have Imam Sahib in our mosque! I have fallen in love with his wife. Now you give me one
Can you help? Friend said, what to help? Then the young man said, "Imam Sahib prays every day and comes home early, because of which I do not get a chance to meet his wife." You will do one thing, every day you will ask Imam Sahib for a long masala on various topics so that I can meet his Bibi. Friend said, all right dude! So be it. Then the friend who had never been to the mosque before, now began to come regularly for the friend. And Imam Sahib started asking long long masala! Poor Ala-Bhola used to go with Imam Sahib and answer. Thus continue. One day after the month had passed, the conscience of that friend stopped the simple Imam from cheating anymore! So one day he said, sir! Forgive me.
So far I have not actually asked you to know the masala, but I was helping my friend! He and your wife love each other. You pray every day and go home early, he doesn't have a chance to do anything with your BB. That's why I would just stop you by asking you masala !. Imam Sahib was surprised to hear this !!! He was surprised and said, hey brother! I'm not married yet! My parents haven't married me yet !! So which of my BB is your friend in love with ?? Hearing this, the friend fell into deep thought. If Imam Sahib is not married yet then who does my friend meet !! Later it was learned that he used to go to his house and meet his wife, not Imam Sahib. What do you mean? See you !! How terrible are the consequences of collaborating in sin?