Hi, All Read Cash Fellows, I'm back with my Second Post on Read Cash, As Earlier in My First Interview Post i Mentioned i Start writing from Uptrennd.com And From there i Discovered many More Other Content writing Websites. I Have been Using Uptrennd Since one Year and Today I'm Gonna Give my Review, Opinion and a bit suggestions which i think will help them to Improve.
Uptrennd is a blockchain based social media Which Was Founded by Jeff Kirdeikis in Early 2019 And Yet In early days like each platform has to struggle it also Struggled but 2020 Was the Year in Which there was Non Ending Rush of Users. In 2020 Uptrennd Achieved 100k Users at their Platform And Majority of Traffic they are getting is From Pakistan and Nigeria. After Intial Days there are ups and downs of Traffic on Uptrennd. I would Say traffic on Uptrennd is directly Proptional to their token Rate.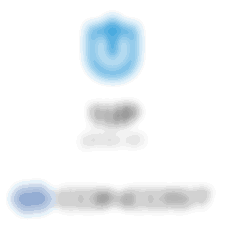 1UP Is Uptrennd Native token which is Currently Listed at PROBIT, UNISWAP, and many other Cryptocurrency Exchanges. It is basically ERC20 token and it is Currently trading at 0.0032$(Market Price). Recently Uptrennd 1up first halvening was done after which -55% reward is given to users as compared to before halvening.
Uptrennd has Some Basic Rules..
No begging For Upvotes

No Upvote for Upvote startegy

Do not copy article and claim as your's orignal you will be muted for sometime or permanaent ban

Do not create Multiple accounts

Do not Ask anyone to Upvote your Post

Do not Post low Quality Contents

Post Imange source which you use in Content

No Abusive langauge, No religous disrespect, porngrophy or something else.
You can earn by Creating Content while it depends on other user whether they upvote or downvote your content. Each Upvote will earn you some Point and 1 Point=1 1up

Commenting:you can earn by commenting if your comment gets Upvotes you will earn some Points

Daily Bonus:if you Login 10 days continously you will get 1 point first day 2 2nd day and so on.

By Reffering:you will get 50 1up to invite per person on Uptrennd while you have limited 18 refferals now.

Upvote from Guardians:There is a team of about 30+ not sure Guardian who give Power Upvote on quality content and downvotes on low quality contents
I Joined Uptrennd in March 2020 When there was Lockdown in My country and I start writing on a Website for the first time to be very Honest I was not Good in Writing content still not good too but Improved a little bit and Learned a lot from Uptrennd Fellows.. During lockdown everyone was getting bored and this was time Many people adopted Uptrennd and it's traffic increased a lot during lockdown.. I think it was Good to earn something while writing while Sharing my Ideas with the Whole World.
Delightful moment was that When i Received my 1st Withdraw from Uptrennd it was Only 2300 1UP😅.
Uptrennd 1UP is ERC20 token due to which they mostly delay withdrawal due to high eth fees My suggestion is that to create Another blockchain like on trx, bnb or bsv or anyother to overcome this.

Increasing Minimum withdrawal is not a Solution to this. Minimum withdrawal should be 1000 or 1500 1up not 3000.i know they are working on it but immediate actions are required.

Uptrennd App:According to Roadmap their app was supposed to be released on November still in beta testing.

Move Uptrennd From beta to Full version
Overall I would say Myself an Ambessador of Uptrennd because it gives you Right to express your ideas freely.
With Slight Immediate actions Uptrennd will be Among top Blockchain based Social media. 2021 has a number of expectation from uptrennd team. I hope they will deliver in 2021.
If you haven't Joined yet Join Uptrennd.com and express your ideas while you earns too. Thank You