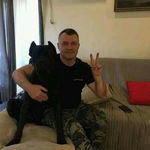 Life we live nowadays is full of hopes and wishes. We basically wish we had a lot of things but the truth is nothing comes easily. Just take it that anything we wish had we would get. Who would be the one to do the work we disguise as not good or low. God in his own consciousness and greatness made everything in a way that it would make life on this earth easy for all.
Today I bring to you the article I have titled nicely. This just suggests that you don't start making a budget with a money that you haven't gotten yet. I see a lot of people spending the money they haven't gotten yet. Instead of them to wake up from their sleep and do something great with their time, they rather sit down unconcerned and when they see some if their friends trying to make an impact they end up putting all their hopes on the person and start counting their problems as part of that person's own which is not done. It simply suggests don't start making budgets for an asset that you don't have in hand but rather use that time to make something for yourself.
Life is full of disappointment and happiness, what might be your luck isn't someone's and so is it the other way round. We should be working tirelessly to make it happen rather than making budget with someone else's money. It also implies that we don't put out mind too much on a parent's property thinking it will be ours when they are no more.
---
I knew a friend who kept his mind on his parent's properties. All he said always was that, if they die he is going to be the successor and as such he started going around and saying, if I get the property,this and that... At the end of it all, he ended up getting nothing.
His parents realized that he will waste the property if they hand it over to him so they handed it over to someone who cared and worked with them as they were busily creating and expanding the business.
He ended up being wasted and with no skill he had to beg before he could get something to eat and the worst and regretful thing is, he got shot when he went robbing with some gang of thieves. Unfortunately for him, he got shot and he died in the process while the others had their head out unhurt.
---
It is quite unfortunate tho that we have to work and put in all our best even when we think we are almost there. We need to get hold of whatever we want before we can start budgeting with it.
Thank you!!