Ondas intermitentes 💫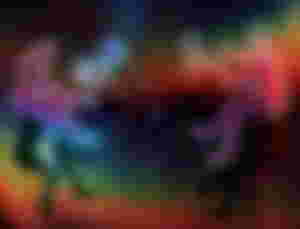 Tocamos tan malos corazones que llega un momento en el que tocas fondo y ya no buscas más... Tanto te esperaba y anhelaba que cuando veo tus ojos me pierdo en un paraíso bestial.
We touch such a bad heart that there comes a time when you hit rock bottom and you no longer look... I was waiting for you so much and longed for you that when I see your eyes I get lost in a bestial paradise.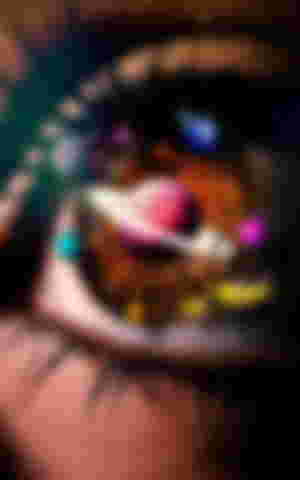 Hoy cuando te veo caigo en estallidos de sentimientos tan versátiles como el Big Bang Y en ese estallido pierdo todo conocimiento previo del amor que tenía y allí empieza mi búsqueda del amor él un nuevo mar.
Today when I see you I fall into bursts of feelings as versatile as the Big Bang And in that burst I lose all previous knowledge of the love I had and there begins my search for love, a new sea.
Cuando te veo junto a mí no te quiero dejar caer, te quiero proteger y amar y mas no dejarte caer en ese huracán de emociones que te arrastran sin parar.
When I see you next to me I don't want to let you fall, I want to protect and love you and more not let you fall into that hurricane of emotions that drag you nonstop.
Somos tan diferentes y sin embargo nuestras ondas se cruzan y chocan en otras vidas como estrellas que al chocar se juntan en un universo sin fin.
We are so different and yet our waves cross and collide in other lives like stars that collide come together in an endless universe.
Cuando te conocí yo giraba en ese huracán el que me arrastraba y no me dejaba ver el comienzo del mar.
When I met you I was spinning in that hurricane that dragged me and did not let me see the beginning of the sea.
Me rescataste y me abrigaste y me dijiste que juntos podíamos escapar, pensamos que nuestro sentir era intermitente pero lo que no sabíamos es que éramos como especies ardientes que se queman juntos en un paraíso bestial.
You rescued me and sheltered me and told me that together we could escape, we thought that our feelings were intermittent but what we did not know is that we were like fiery species that burn together in a bestial paradise.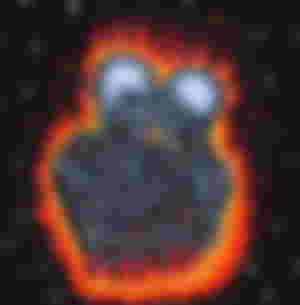 El fin de nuestro sentimiento intermitente llego con el estallido del Big Bang con nuevas ondas que se mezclan con más facilidad y que ya no tienen que escapar de ese huracán que arrastra sin parar y no deja ver el nuevo amanecer.
The end of our intermittent feeling came with the outbreak of the Big Bang with new waves that mix more easily and that no longer have to escape from that hurricane that drags on without stopping and does not let us see the new dawn.
Nuestros cuerpos sienten el ardiente placer mientras que Empatando miradas y sentimientos que crecen en espiral, viajamos en nuestras mentes a un paraíso lunar.
Our bodies feel the burning pleasure while Matching looks and feelings that grow in a spiral, we travel in our minds to a lunar paradise.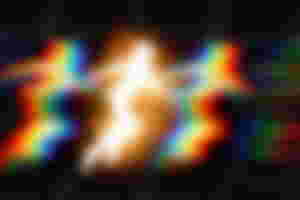 Contenido Original. ©
Original Content.©
Autor: Escritos Secretos / Michell Silva ©
Author: Secret Writings / Michell Silva ©

Imágenes / Picture [pinterest](https://www.pinterest.es/pin/118219558961025651/)