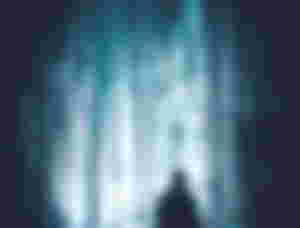 A significant number of the most mainstream and much of the time cited Bible verses we hear or read are from the amazing book of Isaiah. 66 chapters are loaded up with such tokens of what god's identity is and how He's still with us today. We can discover quality from reality that His statement never shows signs of change. We can discover confidence over the fortification of dread that attempts to keep us down in a pattern of stress. We can discover an anchor in Jesus our Savior to hold us secure in evolving times. We can stroll through life and dread not!
What's more, what Isaiah wrote countless years prior through God's driving, is trust, genuine expectation, that moves through its pages, offering us affirmation in a world that frequently appears to be dim and dubious.
The book of Isaiah has a few primary subjects that go through the chapters:
It thinks about God's sacredness and calls his kin to apology.
It predictions of the coming Messiah, what His identity is, and what He's called to do. It lets us know of the salvation we can discover in Christ alone.
It shares the expectation we're offered through the endowment of God's Son, who guarantees comfort for the fatigued, liberation from wrongdoing, reclamation amidst brokenness, and fearlessness when we face dread.
In the event that you end up requiring an increase in support and expectation today, or assist battling with dreading and stresses that encompass, here's a couple of realities to zero in on…
"Try not to fear, for I have recovered you; I have gathered you by name; you are mine. At the point when you go through the waters, I will be with you; and when you go through the waterways, they won't clear over you. At the point when you stroll through the fire, you won't be scorched; the flares won't set you burning. For I am the LORD your God, the Holy One of Israel, your Savior… " - Isaiah 43:1-3
God reminds us not to fear. Again and again, He gives us guarantees of what He's done, and keeps on doing, for our sake. We have no motivation to offer approach to stress when God is the One who battles for us. He's reclaimed us. He's called us by name. He's consistently with us regardless of what we face. He brings us through each hard spot and through the profound waters.
"Try not to fear, for I am with you; Do not restlessly look about you, for I am your God. I will reinforce you, clearly I will support you, Surely I will maintain you with My noble right hand." Isaiah 41:10
This verse is a go-to for some to present when fears rise and shortcoming feels outlandish. At the point when that occurs, talking the Truth of God to ourselves is basic, and this verse in Isaiah helps us to remember incredible truth: God is with us, He is for us, He will reinforce us, he will help and maintain us.
"He invigorates the exhausted and builds the intensity of the powerless. Indeed, even adolescents become worn out and tired, and youngsters stagger and fall; yet the individuals who trust in the LORD will restore their quality. They will take off on wings like falcons; they will run and not develop tired, they will walk and not be weak." Isaiah 40:30-31
Frequently exhaustion and dread go connected at the hip. We get down and debilitate, and nervousness can dominate. Be that as it may, when we place our expectation in God, He vows to reestablish us and invigorate us the we frantically need when we are tired.
"Disregard the previous things; don't choose not to move on. Obviously, I am doing another thing! Presently it jumps up; do you not see it? I am making a route in the wild and streams in the no man's land." Isaiah 43:18-19
God alone has the ability to make a path where there is by all accounts no chance. We don't need to remain stuck previously or dread what's to come. He reminds us not to harp on what's behind us, however brings us into new places, and opens up entryways that may somehow be difficult to stroll through.
5. Isaiah 54:10
"Despite the fact that the mountains be shaken and the slopes be eliminated, yet my unfailing adoration for you won't be shaken nor my agreement of harmony be taken out, says the Lord, who has sympathy on you." Isaiah 54:10
Simply over this year we've heard story after story of decimation and shocking occasions that have caused immense torment and torment for some. We may start to ponder where God is in everything. However He advises us that regardless of what occurs in this world, His affection over us won't be shaken, and His agreement of harmony will never be eliminated. That by itself should give us immense security when times feel flimsy and we battle through brokenness. Despite the fact that we may even now "feel" dread, it doesn't need to control us. Our confidence in God is amazing and He holds us consistent and secure.
"The LORD will manage you generally; he will fulfill your necessities in a sun-singed land and will fortify your casing. You will resemble a very much watered nursery, similar to a spring whose waters never come up short." Isaiah 58:11
This verse is such an accommodating verse for the everyday requirements and choices we all must make. Reminding ourselves every day that God will direct us and fulfill our requirements can calm our spirits when we feel like the whole world relies upon us settling on the correct decision or choice. We resemble very much watered nurseries, flourishing under the consideration of our Master Gardener.
"Emerge, sparkle, for your light has come, and the magnificence of the Lord ascends upon you. It couldn't be any more obvious, murkiness covers the earth and thick haziness is over the people groups, yet the Lord ascends upon you and his brilliance shows up over you." Isaiah 60:1-2
As the day progressed, His expectation actually rises solid. His Spirit inside us sparkles brilliantly in a world that can appear to be dull a large part of the time. We may not generally observe it, we not generally realize we're having any kind of effect, we may surrender more to stress than harmony on occasion, however God's Presence over us and in us, is ground-breaking in this life. Be guaranteed, His light will never be put out by the obscurity. He is consistently more noteworthy.
"For to us a youngster is conceived, to us a child is given, and the public authority will be on his shoulders. Furthermore, he will be called Wonderful Counselor, Mighty God, Everlasting Father, Prince of Peace."
All through the chapters of this extraordinary book, Isaiah guides us toward our Savior, the Messiah, Christ the King, Emmanuel. Through the endowment of Jesus and the value He paid on the cross for us, we can discover trust, liberation, mending, and reason for our lives. Only he is the One who can liberate us from the fortress of dread and sin. Only he holds the ability to recharge our days and give us harmony.
"However, he was penetrated for our offenses, he was squashed for our wrongdoings the discipline that brought us harmony had arrived, and by his injuries we are mended." Isaiah 53:5
The gospel isn't just for the individuals who need salvation and afterward set aside and always forgot – we need helping to remember the gospel every day. We need helping to remember the value that was paid for our opportunity and our interminable life. All of Scripture addresses our require for a Savior to spare us from our wrongdoings, and this verse in Isaiah is an instinctive token of the length God went to protect His cherished kids. Much obliged to you Jesus, that by your injuries we are mended!
"The Spirit of the Sovereign LORD is on me, on the grounds that the LORD has blessed me to announce uplifting news to poor people. He has sent me to tie up the down and out, to announce opportunity for the hostages and delivery from obscurity for the detainees, to broadcast the time of the LORD's courtesy and the day of retribution of our God, to comfort all who grieve, and accommodate the individuals who lament in Zion- - to give on them a crown of magnificence rather than remains, the oil of delight as opposed to grieving, and an article of clothing of acclaim rather than a feeling of misery. They will be called oaks of nobility, a planting of the LORD for the presentation of his magnificence." Isaiah 61:1-3
Jesus peruses this entry of Isaiah in the gathering place on the Sabbath in Luke 4. He knew about his blessing and knows his Messianic calling, to announce the uplifting news of God's effortlessness to us: poor people, the despondent, the hostage and detainee. He came to carry solace and euphoria to the individuals who grieve and despair. In Jesus, the intensity of our biggest apprehensions is vanquished and we discover harmony and rest.