Over the past few years, cryptocurrency enthusiasts have been exploring blogging and content publishing websites powered by digital currencies. Recently, the publication of websites that use cryptocurrencies has been gathering traction. Crypto blogging platform pays users to read, write and blog content using different digital assets.
Blogging sites are very popular and many believe that content publishing and cryptocurrencies go hand in hand. There are more productive sites, but so far in countless attempts, most publishing websites have gained the momentum captured by current blogging sites.
So I searched for new content publishing websites that would allow users to get rewarded by participating in digital currencies.
1.LBRY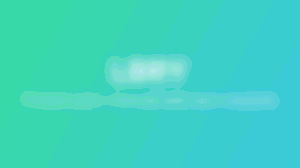 LBRY is an Internet protocol (such as HTTP or SMTP) that allows digital content to be published without intermediaries, censorship and interference. LBRY contains millions of pieces of content from the best creators, guaranteeing free speech and user control.
It is a sharing platform that uses blockchain technology to publish content and get paid to do so. Individuals who use LBRY's service can monetize published products with its built-in payment method. This concept combines the best technical benefits of Bitcoin and BitTorrent services for individuals who want to share content.
How Much Money Does LBRY Make?
There is no set formula, but there is a reasonable guess of about $ 2 per thousand views. It works for up to a penny for 5 views. So at LBRY, if you get paid or charge a penny per view (the price any viewer has to pay without a second thought), you can instantly get 5X revenue per view from YouTube!
2.Publish0X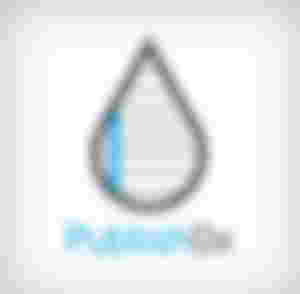 Publish0X is another publishing site that rewards users with BCH and other 10 digital currencies. Basically the publishing utility allows people to earn crypto to create, read and view content. Currently, Publish0x's "Earn by Blogging" feature is still in beta, and users need to be invited to become publisher.
Publish0x Supports various digital assets such as BTC, BCH, BNB, BAT and LTC. According to the Publish 0X team, the platform paid $ 14,500 digital coins in October, and within that funding set, 32 PCH. According to user queries, when tipping, both the reader and the writer receive the crypto and the tips are free for both types of users. The authors insist on the website that "Publish0x is not trying to become a social network." Instead, it aims to create quality content and Publish0x is "a publishing platform for selecting accredited authors.
3.Dtube

Dtube (decentralized tube) is basically a YouTube running algorithm on blockchain based mainnet. Like Steamt, where anyone can be rewarded for posting content, engaging with other content creators, and actively using the tap. It is more like Reddit, you will understand it very easily. So, unlike YouTube, when people create and upload videos, here viewers can watch, comment and vote on their favorite videos. If a video gets too many upgrades, it will get more money in the form of tokens called Steam.
How much can you make on Dtube?
On Dtube, people upgrade your videos, and you get steam dollars and steam power based on how popular your videos are. You can easily get a few bucks for a hundred bucks in one night - depending on who raised your video.
4.3Speak

3Speak is a new platform that provides content creators with an uncensored environment where their political views are displaced or discredited by Silicon Valley, or the content they create is not appreciated by the big tech media companies.
Rewards
By using the site, users will be rewarded with Hive Tokens and can receive donations on our Privacy Speak Token. The more of these tokens you have, the more privileges you will receive in the ecosystem. In addition, the more tokens you have, the more you say about the dominance of the platform and where it will go in the future.
Free speech
Our policy is that the ability to attack is fundamental to freedom of speech, which in turn protects communities from chaos and civil war. Everyone has the right to their own opinion, even if others find it (it does not incite violence or is illegal). We especially welcome those who talk about cryptocurrency and other emerging technologies. Many of these content creators are memorized because rich and powerful companies do not want to be challenged. But we also believe in freedom of choice!
5.Bitchute

Bitchute is a video posting platform known for recruiting individuals. The site was created in 2017 to allow video uploaders to avoid enforcing content rules on YouTube and some of the channels that block access to or block advertising channels ("monetization") from YouTube have migrated to Bitcoin.
How can you earn on bitchute?
Bitchute aims to provide content creators with a platform that they can use to display their content and make money. This policy comes with the currently available approaches to monetization for content creators.
You get paid by sending your subscribers to your other communities like Minds or Cape and by sending support to you that way. Or run advertising to make money.
6.Flote

Float is a community-based social network that focuses on user privacy and monetization. All types of content can be shared and monetized. Includes audio, video, images and text posts. Users can stream live and receive superchats from their viewers for free. All payments are P2P and float free. The float crypto wallet is easy to use with every account. Send private messages to your friends on our encrypted messaging site. Tipping is available throughout the platform.
How can you get paid?
Tiers subscription levels to access paid posts from users who run cash support on systems.
After enabling monetization support in your settings, you can allow users to send tips. All of your posts are set to public by default. Then, it allows users to send you automatic monthly bitcoin payments.
Bitcoin is currently the only cryptocurrency supported. Other cryptocurrencies will be supported in the future.
7.Memo.cash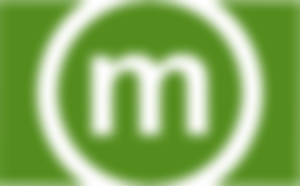 Memo.Cash is a decentralized social network run by Bitcoin Cache Blockchain and launched a year ago. It allows users to create a profile and post messages, pictures and videos using hashtags and provide tips instead of options. The platform added a mobile app for Android devices in January, and the developers have promised that the iOS version will also be coming soon.
All posts are visible to anyone on the BCH blockchain, and each memo account is associated with a BCH wallet address. Native tipping on the network is supported by bitcoin money.
How do you get paid?
Memo uses Bitcoin for all actions. Previously new users were required to fund their account before using the site. To make the memo easier, we have added an automatic payment tube for actions. This means new users no longer need to fund their account!
Most operations use automated faucet, but some operations require your account to be funded. It includes:
Tipping

Sending Bitcoin

Creating polls

Creates tokens

Buying and selling tokens
8.Minds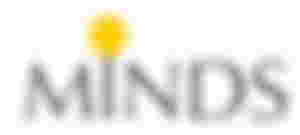 Minds is a website and desktop and mobile application. This site also provides ERC20 cryptocurrency tokens with the site, and users spend tokens to advertise their content or crude funds other users through monthly subscriptions.
You will be given mind tokens.
What is the Minds Token used for?
The Minds token is sent to the user's offline wallet, which is used only within the Minds server. You can use the Minds Token from your wallet to upgrade your posts / content or to give a gift (wire) to a friend or writer you support. 1 token is equal to 1000 views.
How do you get paid?
Users can earn by posting the Minds Token, getting comments (like "Like" on Facebook) and inviting others to join the platform (referral link). With this coin, users can use it to enhance their articles and channel, just like paying for ads on a Facebook fan page.
9.Uptrennd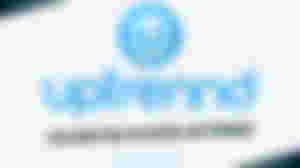 Uptrennd is a movement to transfer wealth and power from companies to the people. Bloggers, photographers, videographers, musicians, podcasters, selfie-enthusiasts and other content creators can now. Earn and grow through their posts and interests as before.
How do you earn points?
The points are earned by:
Getting an upvote on your post or comment

Shared Economy - Posts get you 50% points

Receive donations from other users

Daily Activity Bonus (Visit 10 pages a day)

Monthly and weekly competitions

Invites new users to the platform

Exchange tokens for points
What can I do with these points?
1. Level-up
Higher the level, the more points and crypto you earn. Each level-up gets more points for each rise. Once the points are set aside to equalize, they will be locked into your account.
2. Purchase:
a) Advertising space in the sidebar
b) One of the key "highlight posts"
1 point used as advertising will highlight your post for 10 views
3. Redeem crypto
Exchange your points for 1UP tokens.
Tokens can be traded on a third party exchange.
Does it cost anything to upvote?
No, raising is free!
10.Steemit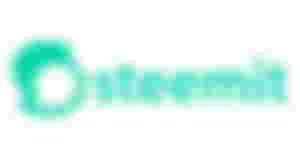 Steemit is a blockchain-based blogging and social media website that rewards its users with publishing and managing content through cryptocurrency Steam, and is owned by Steamit Inc., a New York-based private company headquartered in Virginia.
How can you earn on Steam?
Post content, such article (75% of the revenue of a post goes to the author).

Comment on a post.

Earn upvotes for a post or comment.

Upvote a post or comment (shared among "curators" who raise 25% revenue).
How much can you earn on Steam?
STEEM 10 is 2.10. That is, for every $ 1.00 steam you earn, it is actually worth $ 10 2.10. Using the example above, if your post earned 60 0.60, it is actually worth 26 1.26 USD.
---
Definitely a huge thanks to @scottcbusiness , This article couldn't have been possible without his reply to a comment called 'suggestions like readcash websites' on YouTube. I'm not that guy who posted that comment, but I thought it'd be a great idea to make an article for that kind of comments. This article is fully in your debt @scottcbusiness , if you have referral links for those platforms, I'd like to add that.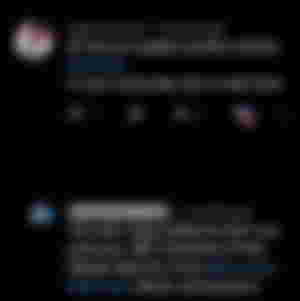 Click here to check out his video about readcash explanation and overview and of course not to mention his cool voice, he's already winning dozens of hearts with that!
---
if you have enjoyed,
Check out my other articles too!
Top 7 ways to earn free EOS Crypto
Top 5 ways to earn XMR TOKENS FREE
Or
If you wanna grow taller click here
Get paid to listen to music? Click here
Earn passive income? Click here
I see you in the next one until then enjoy.