The Moon, the Stars and the Night
Lead Image from Google.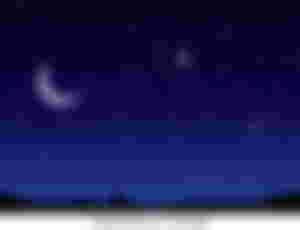 Image from Google.
I wrote this poem during the night where I am starring at the night sky. I can't sleep that night, and I didn't know what to do but I just get my phone and type there a poem. A poem where it is all about what I observed outside during night time, what I see and I what I feel. I also connect the poem in my self, the calmly night pushed me to write a poem, just a short poem. So, this is my poem , just read it below.
---
The dark sky that the day beholds
With everything the stars mold,
To every person feeling low
The stars and the moon shines and glow
The stars cover the dark sky
And every happiness they multiply
With every constellations the stars make
We realize the shape and the people who are fake
The brightest star you see
You feel the presence of a person in a dearest memory
The moon that is so beautiful
Makes me live and cheerful
To every sensation I feel
The beauty of the moon and stars heal
---
So, that was my poem, a very short poem but it is meaningful for me, I don't know if you feel my emotion while reading that poem. I just thanking the beautiful night because that made me realize also that in every darkness there is also beauty on it.
Thank you.