Customs of Tagalogs
Lead Image from Google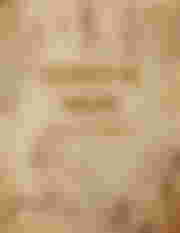 Image from Google.
One of the most important primary sources of Philippine history is Fray Juan de Plasencia's Customs of the Tagalog. It discusses the daily lives of the ancient Filipinos, their government system, social statuses, and customs, traditions, and beliefs. This document is crucial in determining how the Spaniards will govern the Filipinos during the Spanish period. Although it has less value in the modern world, it is still important for us to trace our roots back to the past.
Based on their language, early Filipinos and Malays were very similar. Even before they arrived in the Philippines, they were ruled by a Dato, who was akin to a king. Datos was highly respected, and they had to obey whatever it said. Even the Dato's wife and children were not exempt from punishment if they disobeyed him. A Dato only governs small groups of people, usually no more than 100 houses. A Dato's territory is known as a "barangay," which is derived from the word "balangay" (a boat they ride for transportation). Datos do not allow other Datos to conquer their territory, and they only treat other Datos as family, friends, allies, or enemies. There was a caste system in place in every barangay at the time. The highest social status was that of a maharlika, followed by that of a commoner, and finally that of a slave.
The Maharlika or nobleman, also known as free-born people, do not pay taxes, but they are expected to accompany the Datu in everything he does. Being a commoner, also known as Aliping namamahay, comes next. They are slaves who work for their masters but have their own homes and the ability to own property. The Aliping saguiguilid is the lowest class. They are those who were staying inside their masters' homes and are being sold to other people. Debts were the primary reason for a nobleman becoming a slave at the time. Slaves were sometimes obtained from war captives. A slave must pay a minimum amount of gold to their masters in order to be set free. Because of their parents' social standing, dividing a property is a pain during those times. The person with the highest social status receives the majority of the property, while children of maharlikas from slaves receive the smallest portion of the property.
There are times when the Datos acts as a judge for the two opposing parties in order for the decision to be fair and just. When two Datos don't get along, they ask another Dato to act as a mediator to avoid a war. Punishments at the time were as heinous as being hanged or immersed in boiling water. Plasencia also observed Tagalog beliefs about gods, devils, witches, burials, and afterlife beliefs in his document. Despite the fact that Plasencia only observed these customs and traditions, he was able to paint a picture of how early Filipinos thought and lived by their customs and traditions. All of these traditions were practiced by the Tagalogs, or early Filipinos, long before the Spaniards arrived in the Philippines. With this information, it is possible to conclude that the early Filipinos had their own way of governing their people and having a fair judicial system.
As I read through Juan de Plasencia's work, I was reminded of my high school days, when our teacher in Araling Panlipunan taught us about this topic. This type of system, like the caste system, still exists in our country. Despite the fact that we have laws protecting human rights, we cannot deny that those with a higher social status have almost all of the privileges of having a good life, whereas those with a lower social status always try their hardest to get out of where they are right now. People who are wealthy and wealthy are given the highest seats, while those who are poor and have nothing are given the lowest seats. Another thing I like about the early Filipino justice system is that it incorporates fairness for each party, which is led by the Datu or other veterans of this. I examined Plasencia's document and researched its context. Plasencia was tasked with documenting the customs and traditions of early Filipinos, I learned. But he made a mistake in that he only observed the early Filipinos and did not even ask the natives if what he had concluded from his observations was correct or just a misconception. There is a section of the document where I disagree with what he wrote about early Filipino beliefs. Southeast Asians are known for their animistic religion. They worship nature and worship various idols. Plasencia's writing style is somewhat biased because he believes Christianity is far superior to the beliefs of early Filipinos. It only demonstrates how the Spaniards regarded early Filipinos as a low-class people.
The last thing I wanted to say is how Plasencia refers to other natives as "Priests of the Devil." For me, it sounded like propaganda designed to persuade those reading the document that natives with supernatural abilities were devils. They are actually normal people, but because of their beliefs and customs, they appear to be devils. They're just doing their part for the community, but I can see how Plasencia misinterpreted it because of his different religious beliefs. Overall, we don't know if Plasencia's work is biased or not (because he is a Spaniard), but it has made a significant contribution to understanding who we are as Filipinos in the past and where we came from. These documents gave us our own identity, and we Filipinos had our own customs and traditions even before the Spanish arrived, which we are still incorporating into the modern world. Furthermore, this document depicts not only the early Filipinos, but also how the Spaniards view our ancient customs and traditions in a negative and inferior light.
This account of Juan de Plasencia supports the claim that Filipinos had their own set of traditions, customs, practices, beliefs, and government in place before the Spaniards colonized the Philippines. He provided information that will help today's generation understand our history and discover practices that are no longer practiced. Even today, some 16th-century practices are still practiced by some ethnic groups in the Philippines, such as the Bagobo system, which requires the bride-to-father is to make a return present equal to one-half of whatever is agreed upon as dowry, and there are still people, particularly the elders, who believe in the existence of tikbalang and tiyanak. Even the concept of a Barangay can be found in today's generation. Our customs and practices have undeniably changed over time, but there are still remnants of our past that remain and will continue to remind us of our origin.
It is an honor to learn about our history and discover how rich the Philippines was in terms of customs, beliefs, and practices.