The national flower sampaguita symbolizes purity, simplicity, humility and strength.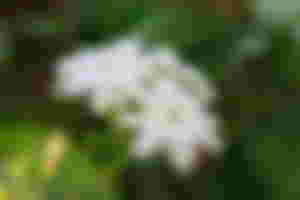 Sampaguita or Jasminum sambac is the most highly respected species of flowers in the Philippines. The sampaguita flower became popular among the Filipinos because of its simplicity as well as with its scent. But what made this flower really popular among the Filipinos is its significance in Philippines history. The sampaguita flower is currently the country's national flower.
The name "sampaguita" is believed to have come from the Filipino words "sumpa kita," meaning "I promise you." In early days sampaguita garlands are exchanged by young couples as a pledge of their love, not unlike the exchange of rings in wedding ceremonies.
Sampaguita declared as the national flower by Gov. Gen. Frank Murphy through Proclamation No. 652 s. 1934, the sweet-smelling white flowers of sampaguita (the plant is a woody vine or shrub) has long been celebrated in song, stories and legends. Originally from India, they are often made into garlands and its essence made into perfumes. The tiny flowers display their purity in the evening when the flower buds begin to open at dusk.
And also, the benefits of Sampaguita considered an aphrodisiac, anti-depressant, antiseptic, cicatrisant, expectorant, anti-spasmodic, galactagogue, sedative, parturient, and uterine tonic. Leaves and flowers, antipyretic and decongestant; roots, analgesic. Flowers considered lactifuge. Flower extract considered deodorant.