Hello peeps!How are you all?It's been a month I've written something here on read.cash.Actually I was pretty busy with me professional examination.Exams ended on 5th of April.I've been on vacation since then but our 3rd year classes commenced on 17th April.So my schedule is pretty hectic now too.But I've decided to write regularly here from now on.I don't know if read.cash will recognize me or not.🥺I've been a part of read.cash family for past 8 months though.
This article today is about my journey back to home.It was no less of an adventure!I live in Dhaka but my hometown is in Jashore,Khulna,Bangladesh.The distance between these two cities are almost 200km(199.6 km).My exams finish on 5th April but we all know about the global covid pandemic.The government has enforced a country-wide lockdown from 4th April.Previously I had my flight ticket from Dhaka to Jashore on April 6.But all domestic flights got cancelled.Only private cars and trucks were viable transports.We were hoping that maybe our exams will get cancelled and we'll go home but that did not happen.We all gave viva and finished the prof exams finally.Now it's time to return home.I absolutely hate hostel so I didn't have any intention of staying there during lockdown.My parents did a super sweet thing for me then(parents always do❤️).They sent our car for me along with our driver bhaiya and manager uncle from Jashore.Our car reached Dhaka safely.We starred our return journey on 5th April morning.
There are number of ways on reaching Jashore from Dhaka.The easiest way is using ferry via Aricha-Daulatdia ghat.We started our journey at 8 am and reached ghat at 10 am.Due to lockdown,Dhaka city was free of traffic then.When we reached ferry ghat,there were so many cars and a very long line of truck waiting.Our car was small so we went in the front.But some journalists came to report the lockdown situation that nobody is abiding by the rules.Suddenly,the authority closed the ferry ghat.They didn't confirm anything but were assuring people that ghat will reopen.We waited for more than 2 hours.Now there was another option which we ignored in the morning-the Jamuna bridge.But it was another 200 km journey by road.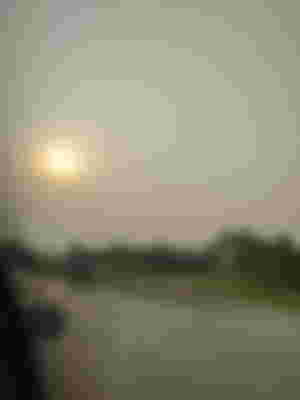 After waiting for 2 hours,we decided to change our route.It was a backdrop.But we had no other option.Mawa ghat was off too.We again came to Nabinagar,Savar and had our lunch.After a break,we started our super long journey.From Nabinagar to Tangail then the Jamuna bridge!The roads seemed so long and never ending.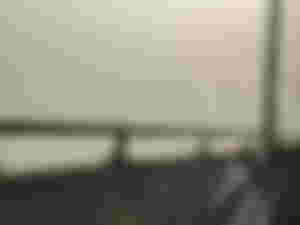 We reached the Jamuna bridge at 4.30 pm in the evening.Then we crossed Pabna,Kushtia,Jhenidah respectively.It seems to easy to write but actually was very hard to pass.We took a short break after crossing Pabna.I've never been to Pabna before but it is a huge city.It took a lot of time to cross.🥵I was actually feeling bad for our driver.He drived literally the whole day.We had to stop for refuelling our car.This little car gave us so much service.I'm overwhelmed.One good thing we came across was Rooppur nuclear powerplant.It is located in Ishwardi,Pabna.The project is huge!We were awestruck by it's look.
Anyway,we all were so tired.But our drivewr came across and pulled it off.Long road journeys are much more about keeping patience.Finally we reached home at 11.15 pm!It was almost midnight.My parents waited for the whole day and finally I was home!HOME SWEET HOME!Home is where the heart is.❤️This journey will always be in my mind and I'm actually proud that we pulled it off.Allah Almighty helped us though the whole way.I'll cherish this always.15 hours journey by road isn't something you pull off daily right?😅
Toodles!