Assalamu Alaikum everyone!Hope you all are safe and sound.I'm here to share my cooking journey in this four months of quarantine during the pandemic.I'm still new to this.I just try to cook from my heart.It will be great if I get your support.
Pasta is a food liked by almost everyone of our generation.Personally I love the pasta my mom cooks.Recently I tried white sauce pasta.It was quite good.Let me share my simple easy recipe.☺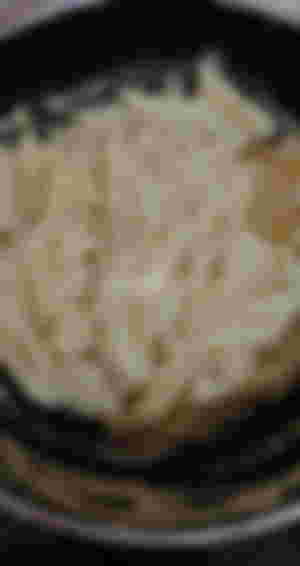 Ingredients:
Penne pasta-1 cup
Chicken in small cubes-1 cup
Butter-2 tbsp
Oregano-0.5 tsp
Salt-0.5 tsp
Soya sauce-1 tsp
Black pepper-0.5 tsp
For white sauce:
Milk-2 cups
Butter-2 tbsp
Garlic-ginger paste-1 tsp each
Oregano-0.5 tsp
Flour-3 tbsp
Cheese-0.5 cup(I used mozzarella)
Salt-0.5 tsp
Black pepper-0.5 tsp
Process:
1.Boil pasta in 2 cups of water adding 1 tsp salt and 1 tbsp oil.
2.In a pan,take the chicken cubes and add butter,salt,pepper,soya and oregano and cook for 8-10 minutes.
3.In another pot,take 2 cups milk and mix the flour,salt,pepper,oregano,garlic and ginger paste.Cook in medium flame.Add cheese and pasta and toss it well.You may add extra milk if you wanna keep the sauce runny.
It's quite easy to make.You guys can give it a try!
Thank you.