The answer to the title is a big NO.Life is precious.Life is a gift from The Almighty.The world is going through a global pandemic.A major portion of the world population is fighting for thier lives,for just being alive.And here I see people who are ending their lives within blink of an eye.My question is why!Why would anyone think that ending life is the only solution?The world is cruel,unfair but it has it's bright side too.Every problem has a solution.If you don't find a solution,you will soon.All we need is patience and mental stability.Clinical depression is no joke.It is a serious illness.But suicide is not a solution for depression.
Today is a very sad day.I had to hear death news of a girl which was very unexpected.She committed suicide and the reason everyone is talking about is that she fought with her younger sister badly yesterday.But her father reconciled the sisters.They even ate dinner together.This morning,she was not opening the door of her room.Her family members forcefully opened the door and found her dead body hanging.I know this girl.Her life has a lot of tragedies.But she came along a long way.Why would she commit suicide a month prior to her wedding ceremony?!I am still in shock.She was married in papers.The wedding functions were about to take place grandiosely.The shoppings,hall bookings,jewellery making-everything was on process.Why would a girl commit suicide leaving her parents and loving husband?!
I can't imagine the pain.She was probably schizophrenic or mentally depressed.She could have told her husband or family.Doctors could have helped.The world has developed a lot.There is viable treatment for these types of conditions.I don't think suicide is really an option.She suffered a lot in her life previously but things were falling in places.She was about to start a new life.The wedding dates were fixed,cards were about to get printed.I don't know what was she thinking or what was she going through.But killing thyself is never ever an option.
Who's gone is gone.Things cannot be undone.But the people she left here,what will happen to them?The little sister everyone is talking about,will she be able to lead a normal life again?That girl will think that my sister died because of me,because I fought with her.Will she be able to move on?The husband she left was a good person.I know him personally.Will he be able to move on?Will he be able to love anybody again?His wife just left him like this.He became a statue in grief after hearing the news.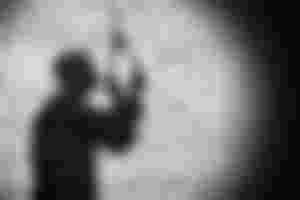 I just hope her husband does not do anything drastic now.These incidents affect the family greatly and it's really hard to move on.People nowadays have more tendency to become suicidal.I just don't find the answer of 'why'.
In Islam,there is no mercy for suicide.Life is a gift from Allah.Whatever happens,you cannot end it because you don't find living a life worth it.You will have to suffer in afterlife.There will be no mercy from Allah.But we know Allah is the most merciful.All we can do is pray.This girl gave a post in facebook last night before committing suicide.But nobody had the time to prevent it.You cannot actually save someone who does not want to be saved.This is the bitter truth.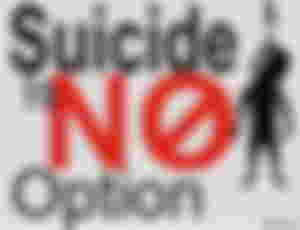 Say a big NO to suicide.Every problem can be solved.This covid pandemic is already taking so many lives.We have heard so many death news in the past one year that it has affected every one of us mentally.We should remember that there are so many people fighting for their lives.We are so lucky to be healthy and alive!
Hope that things will gradually get better and people related to this girls life will move on.I know it's hard but nothing is impossible right?