Hey fellas!I'm back with another easy recipe of muffins.My sweet tooth is growing bigger and bigger day by day.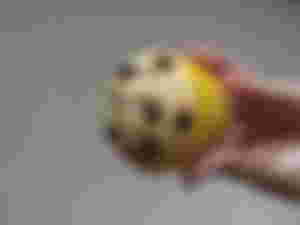 Today I made these cute little muffins which tastes yummy.😌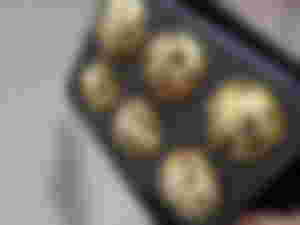 It takes little time and money for this preparation.
Ingredients:
1.Butter/vegetable oil-1/2 cup
2.Sugar-1 cup
3.Eggs-2
4.Baking powder-2 tsp
5.Salt-1/2 tsp
6.Vinegar-1/2 tsp
7.Milk-1/2 cup
8.Vanilla extract-1 tsp
9.All purpose flour-2 cups
10.Semi sweet choco chips-1 cup
Preparation:
1.Preheat your oven for 10 minutes at 200 degree celcius.
2.Take the egg whites,sugar and vinegar in a large bowl and beat it until meringue is formed.This will help to make your cake spongy.
3.Add all the other ingredients except choco chips and mix it well.
4.Choco chips need to be added lastly.Put the batter in the cupcake mold and bake it for 20-25 minutes at 200 degree celcius in the preheated oven.Check it with toothpick after this.Cool it and your cupcakes are ready to eat!
See,it's very easy to make.You can use chocolate chunks instead of choco chips.
Thank you everyone!Happy eating.☺