Hello there!I'll share a very easy recipe today of chicken steak or grill(depends on how you cut the pieces) which my mom loves.I first made this few months back and now it's my signature dish haha 😂!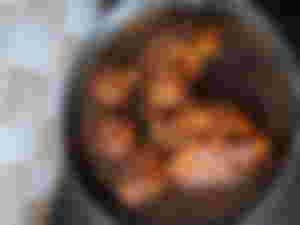 I'm sharing the recipe.
Ingredients:
For 2 piece breast chicken you need
2 tbsp soya sauce
4 tbsp soya bean oil
Black papper according to your choice
1 tbsp lemon juice
Some tomato sauce
Garlic-ginger paste 1 tbsp each
1 tbsp chilli powder
1 tbsp oyster sauce(optional)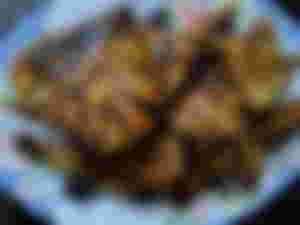 Preparation :
1.Firstly you need to cut the chicken pieces well and make dots with a fork so that the spices can go into the chicken.
2.Marinate your chicken well with all the ingredients.Refrigerate it for at least 2 hours or more by covering the chicken.
3.Fry it with little oil for 4 minutes straight in one side in medium low flame.Cover the lid.Brush your chicken with the spices.Then after 4 minutes,switch to other side and cook for 2 minutes.After 2 minutes,open the lid and put some butter over the chicken.This will enhance the taste.
Cook for another 2 minutes and done!You may serve this with rice or mashed potatoes or both(like me as I love both especially alu or potatoes.😅)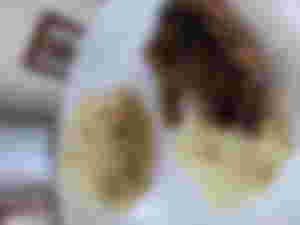 Here you go.Thank you!❤