My Country My Pride.🇵🇰💚
آزادی مبارک میرے پاکستانیوں
I remember when we were little we will go to our Grandparent's house to celebrate independence day. We do a lot of fun thereby setting Pakistan's biggest Flag on the roof of our house and decorating mini flags all over the street. We wear Green outfits with matching bangles and bought Green color batches that show patriotism towards our country. We were not too big and dominant but the love for our country is incredible and never endless. We make different portraits outside the house but the only stress that we have was, No rain Please lord otherwise it will destroy our hard work and independence day plans. lol
But now as we are becoming big everything has changed if I can say now most of us will just put independence day status and stories on our social media accounts so it's not wrong but seeing children of little age celebrating independence day bring back us to those days and beautiful memories.
Today, here I am going to tell you how we celebrate independence day and what is independence and how my country Pakistan come into being.
Allama Muhammad Iqbal is an outstanding Muslim poet, writer, and philosopher who see the Dream of Pakistan and give a notion to his friend. And later, This idea is built up by a Famous barrister and Politician Quaid-e-Azam Muhammad Ali Jinnah a founder of Pakistan.
Pakistan originated in 1947 from British India which was split into two kingdoms India and Pakistan. As the United Kingdom approved the partition of India in 1947 So, Pakistan come into being on 14-August-1947. On 14 August, Pakistan achieve independence one day before Indian independence. India was partitioned and east and west Pakistan were created from Muslim majority sectors where we can live independently and according to our own will. This was that day when Pakistan come into being after a lot of struggles and sacrifices of our leaders. It was the day when we build our own country. I believed bricks and cement for building Pakistan were people's blood and flesh respectively.
Independence is one of the biggest blessings. This means we are independent to do anything. We are free from every kind of cruelty and cage. No other nation can govern us. And most importantly, we can live our life according to our will.
I am not going into more detail otherwise the article will have no end. Hehe,
Once again we are celebrating this day that reminds us of unity, faith, and discipline. The day that reminds me of us a man who altered history, the man with the best futuristic approach.
Today we celebrate our forefathers, their battles, and this incredibly beautiful motherland. May we be the generation to witness a more successful and progressive Pakistan. This is a blessed land for us. We all know what Muslims are going through before independence. May we know the value of this independent country and we will try our best to become good Pakistani.
Some of his Golden words that are inspiring other nations' people too.
Once, Quaid-e-Azam said!
The man with strong decision power.
I do not believe in taking the right decision, I take a decision and make it right!!!
These Quotes inspired me a lot whenever I feel down and almost give up.
My country is my pride. Whenever The month of Independence (August) starts my heart beats with the patriotic Spirit of green and white colors.
The kind of Patriotism I have seen in my country it's unique in its way who are ready to give their 101℅ toward the Country.
Thousand laid down their lives so that the country can breathe this day.
Everyone has their way of celebrating independence and I have too by decorating my house with mini flags and lights. But along with this, I celebrated independence day with my students that's the reason yesterday I can't publish my article there. Also, it's been a long since I am absent from there because I am so depressed in my real life like being sick so was can't do or wrote anything except rest but now will try to get productive again.
Well, lets me show you Guys independence day Cake and other celebrations:
Here comes the Cake,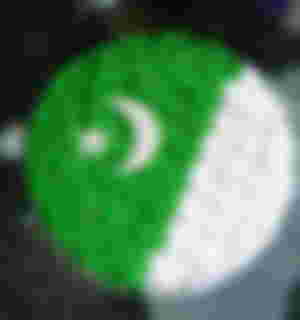 And here comes my students:
Well, I am not a teacher I am a student actually but currently, I am on semester break so my neighbor's aunties don't want to see me in peace and free all time so they said me to give tuition to their kids. Hahaha lol, just kidding...
Here comes more,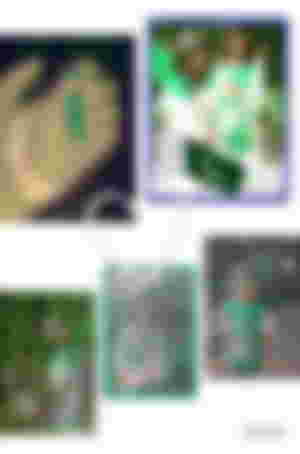 These are a Glimpse of our celebrations.
Pakistan is our home and our identity. So, let's own it like a home. let's play each of us their role in cleaning and greening our Pakistan. Let's try to Plant a tree once or twice a week. Let's respect rule of law. Let's be the civilized city of this beautiful country.
The End...
Lead Image Taken Unsplash and edited by me on Canva.