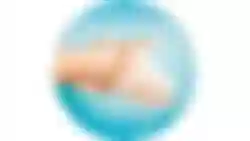 Why was this extra hand wash needed? Because coronavirus can last a little longer on human skin. However, the incidence of coronavirus infection is so diverse that it is difficult to pinpoint the exact duration of its survival on human skin. However, scientists have studied this subject following a special model. It has been found that coronavirus (Covid-19) can be active on human skin for a longer period of time than influenza A virus (IAV).
Scientists have concluded that Kovid-19 can last about 9 hours on human skin. So it is very important to follow the rules of hand hygiene. It is possible to reduce the risk of coronavirus infection by washing your hands in soapy water from time to time.
We used to talk about the need to wash our hands in soapy water. But not so often. We used to say that it is possible to control ailments, especially stomach ailments, by washing your hands with soap before eating and after using the toilet. But now Corona is in danger. So it is said to wash your hands repeatedly.
There is no substitute for hygiene to prevent coronavirus infection. The first thing is to wear a face mask when going out. It is mandatory for everyone. And secondly, you have to wash your hands in soapy water repeatedly. Talk about following at least two other rules. One is to maintain social distance and avoid crowds as much as possible.
What is New-Normal?
If we follow at least four common health rules, it is possible to reduce the rate of coronavirus infection. Then maybe we will be able to get closer to the condition before the Corona epidemic started. Although there will still be some infections, they can be controlled. This condition is neo-normal. From this name it is understood that in the new situation we have to bring some changes in our way of life. Such as refraining from shaking hands. Use face mask for a few more days. Be careful not to sneeze or cough, so as not to sneeze directly into someone else's nose. It is better if I fold my elbows in front of my nose and mouth and sneeze and cough. As much control as possible in talking in pairs or laughing while talking to friends, etc. Although it is difficult to bring all this into practice in daily life, it is necessary at the neo-normal time. Otherwise, it is difficult to control the risk of corona.
People from many countries in Southeast Asia, including Japan, greet each other with their heads bowed. There is no handshake. As a result, some infectious diseases are less common in those countries. In Japan, on the other hand, in the corridors of a building, one stops and the other gives a chance to go. It is an example of social distance. Long before the Kovid-19 epidemic, such a normal pattern of life was practiced in Japan. Probably a factor as to why they're doing so poorly in countries like Japan.
When will the new-normal come?
Although the rate of corona infection in our country is declining through fluctuations every day, it is likely to increase again at any time. Because the common people do not follow the necessary hygiene rules. But economic activities can be continued by following the health rules and that is what is needed. Raising human awareness can play an important role here.
However, it is difficult to control corona infection until effective vaccines for corona have been discovered and made available to people in all countries. We may have to wait a little longer for that.