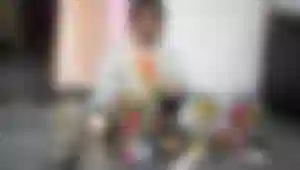 Usain Bolt is now the best in the world in running, Chris Gayle in hitting sixes and Neelkanth Vanu in arithmetic. The last name may be unfamiliar. However, the man with this name is no ordinary person. Because the common man takes the help of a calculator to add, subtract, multiply any number of a few digits, where Nilkant Vanu says it in 4-5 seconds. The 20-year-old Nilakanta Vanu Prakash won the first gold medal for India at the World Maths Championships.
63, 480, 61, 269 - Nilkantha took about 28 seconds to answer the addition, subtraction, division or multiplication of these numbers. He is called the 'Fastest Human Calculator' in the world because of his quick work. According to the Limca Book of Records (known as the Guinness Book of World Records in India), Nilkanth Vanu takes an average of 12 seconds to add, multiply, divide or subtract any number, large or small. This is 10 times less than the time of ordinary people.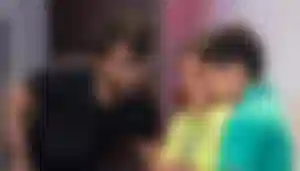 Neelkanth Vanu says that arithmetic is a 'huge mental game' and arithmetic is the goal of his life. "If you can run very fast, no one will ask you any questions, but if you can do the math in your mind, a lot of questions come to your mind," he said.
The Mind Sports Olympiad (MSO) was held in London on 15 August. There, Nilkanth Vanu, son of the southern Indian state of Telangana, became the first Asian to win gold at the Mental Calculation World Championships. In the 23-year history of the event, Vanui was the first non-European to receive the award.
In winning gold, Nilkant Vanu has left behind 29 competitors from 13 countries. Judges are also fascinated by the power to solve problems and give precise answers at the earliest.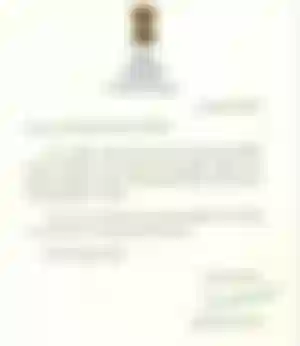 Many may think that it is necessary to work so hard to have a calculator? Neelkanth Vanu's comment in this regard, Usain Bolt is impressed with the ability to run 100 meters in 9.8 seconds, we applaud. But we do not say, there are cars in the world, there are planes, why run so fast? There is no need to use the head because there is a calculator, there can be no reason behind it. In fact, people can do incredible things, it's a matter of inspiration for people - being able to do quick calculations or calculations using the head should be seen in the same way.
Lockdown is underway in India due to the spread of corona virus. Meanwhile, Vanu Prakash is helping the people of his village to learn arithmetic. As a son of a middle class family in India, his goal in life is to get a good job by studying. Or start a business. It's also a rare experience for a family boy like him to just fall into numbers. Due to his interest and expertise in numbers, Vanu Prakash is now going to complete his bachelor's degree in numbers.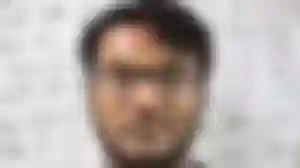 Brain game math
Like the big first tier competitors, Vanu Prakash was well prepared to win the Mind Sports Olympiad (MSO). He says it's not like sitting at a table studying and preparing a lot, he thinks it's a big brain game. Not only did I focus on being able to do quick math in preparation, I also mastered the ability to think about numbers very quickly. As a child, he worked six to seven hours a day outside of school. Now, of course, he no longer calculates the number of hours every day.
After becoming the champion, Van Prakash said, "I am now practicing mental arithmetic outside the rules." There I think about numbers all the time, numbers revolve in my head all the time. I give up music very loudly and practice math. A lot of the time when talking to people, I think about numbers while playing cricket. Because the structure of the brain is such that it can do many things at once. In an interview with the BBC to prove it, he kept reading the name of the house of 48 at the same time.
Usain Bolt We are impressed with the ability to run 100 meters in 9.8 seconds, we applaud. But we do not say, there are cars in the world, there are planes, why run so fast? There is no need to use the head because there is a calculator, there can be no reason behind it.
Compliments to Neelakantha Bhanu Prakash for winning the "World's Fastest Human Calculator" title & clinching the first-ever gold for India in the Mental Calculation World Championship at Mind Sports Olympiad held in London recently. # HumanCalculatorpic.twitter.com / pGPgpZlHS6
President € "Vice President of India (PSVPSecretariat) August 26, 2020
In that online interview, Nilkant Vanu said, "When I am talking, I can tell the numbers of all the taxis that have passed by at the same time." Or suppose, when I talk to someone, I keep counting how many times he blinks. In this way the brain can be exercised all the time.
At the age of 10, Vanu won his first math tournament trophy in 2010. However, after so many things, the goal is not to break the record. Although he loves to break records, have fun. 'Look, breaking records or making records, or doing quick maths in the head are actually a way of telling people that there is a need for mathematicians in the world. They don't fall. But there is a fun in math, the one who can catch that fun loves math ', said Vanu. He said many are afraid of numbers. His main goal is to overcome this fear.
In bed all year round with life-threatening injuries
The life of Vanu Prakash, who got the nickname of 'Human Calculator', was not so easy. Many may think that Vanu Prakash was born with extraordinary talent in arithmetic. In his case, it is not at all.
In 2005, at the age of 5, little Vanu was going on a scooter with his uncle. He fell from the collision with the truck. He fell on the way to pour the pitch and got injured in the head. At this time the doctor had to go under the theft, 75 stitches fell on the head. Then it was almost like going into a coma. For seven days there was no consciousness. Doctors also said that he may have problems in the future due to head injury. The doctor also told his parents that he would suffer from this injury. After that he had to stay in bed for a year. That's when his journey to build the ability to do quick numbers inside his head began. The parents said that a head injury could wreak havoc on the brain forever. So to keep the brain busy, to keep it active. Nilakanta did the math. "I can't forget the hardships of that time," he said. That accident changed my life. I have found joy in mathematics. 'In this one year, Vanu has spent days and nights playing chess, playing maths and searching for answers to puzzles. And his head was moving. This one year off was going to school. And the time he spent playing math puzzles.
Nilkanta Vanu looks ugly due to head injury and surgery. Seeing that look, Vanu thought that he would suffer and his parents removed all the mirrors from the house. But I was not worried about Vanu's appearance. His thoughts were to work for his own good and to prove himself.
At the age of 7, Vanu came third in the state level in Andhra Pradesh in the sub-junior category organ test. At that time his family was a resident of Andhra Pradesh. Later Telangana was separated from Andhra. Regarding the award, Nilkant Vanu said it was not a medal. That was the way to heal my father and my scars.
From then on, Vanu did not have to look back. Won several medals. In 2011, he won the national level medal of India. At the age of 13, he also signed for India and abroad. Won one medal after another. After that Vanu did not have to look back. Lots of matches under the patronage of the government. Vanu, who has been dubbed the 'Fastest Human Calculator', has set four records in various international math competitions. He received the titles of Power Multiplication, Super Substraction and Mental Math: Power of Two and Three.
Nilkant Vanu broke Limkar's 50 records. And that's why 20-year-old Nilkanta Vanu has moved on from the legendary Indian mathematician Shakuntala Devi. Many in India now consider him a 'superhero' of comics.
Mathematics is easily Vanu's initiative
Vanu said his goal was to overcome the panic of mathematics. In 2016, Vanu started an academy of mathematics called 'Exploring Infits'. Its purpose is to make mathematics enjoyable for everyone. Vanu was saying about this, 'I went to a village in India one day. Talking to school children, it seemed that the students were afraid to multiply the numbers. They don't even understand the matter. Three out of every four students in India go to government schools. Almost all of them have problems with mathematics. Then I felt the need to work on it. 'Then Vanu started the academy.
Vanur Academy has more than 5 lakh subscribers online. His academy is working to spread the practice of mathematics at the grassroots level. Nilkant Bhanur Academy has also started working beyond India. Before the spread of the corona virus, Vanur Academy held boot camps in Bangladesh and Indonesia. Students from the United Kingdom and the United States are also involved in this digital teaching program. Vanu's dream is to make mathematics easy for everyone. And Vanu also wants Indian students to put their signature of achievement in mathematics in the world.
Ethan Ilffeld, CEO of Mind Sports Olympiad, told CNN that the whole competition was under Vanu's control. He finished the tournament 65 points ahead of the other contestants. His academy initiative has proved that anyone can become proficient in mathematics if they want to, and can make a name for themselves in the world.
Indian President Ram Nath Kovind and Vice President M.K. Vengekaya congratulated Naidu. He is proud of his family. In fact, Vanu Prakash also said what he wants to do in the future. And when Nilakanta Vanu does not want to take part in this competition. 'I'm not sure if I'm going to take part in this competition again. I don't think so anymore. I think I've been able to give everyone the idea that I'm the fastest. I'm at a point where people want to hear me, I want to keep myself busy. I don't want to face math anymore. I want to fight the fear of maths now, "said Vanu.