What gift should I give to my Monita?
Happy Saturday! I hope that you really have some fun time today.
In the next two weeks, we gonna celebrate Noche Buena. We can't stop it, Christmas is really coming. Simbang Gabi will also start this coming Friday. I have a goal to complete the 9 nights and make a wish. Yep, I'm still believe on it even I am already an adult. Earlier, there's also a group of teenager who sing Christmas carols in front of our house. For almost two years, it is my first time again to witnessed this and I'm glad that we are gradually back how we usually celebrate Christmas. Even the cold breeze is really different now. But the question is, are you ready for this holiday season? I'm still not fully prepared since I'm still thinking about our finals and my wallet is still not ready to spend jk hehe.
This holiday is the season of giving and sharing. That's why it is common for us to have this thing called Monito/Monita or exchange gift. I know that it is really common especially in schools and office. Oh wait, I believe that students are also happy because they are celebrating their party personally unlike before that they do it virtually. And speaking of exchange gift, earlier every family member draw a name to be our Monitor/Monito. We are happy because we are complete earlier, 21/21 and we are excited who will be our Monito this year. I wasn't surprise at all because I draw her name for 4 consecutive years. Maybe we are destined to each other lol haha. I know it should be a secret but I will tell her who's my Monita. I'm sure that she will never read it naman haha. So my Monita this year is no other than my grandma. Yes once again, I draw her name. I'm grateful but on the other hand, I'm thinking what gift should I give to her. I already give her pajama, sandals and blouse on the past 3 years and now, I don't know what to give. So, I tried to searched on Shopee to get some ideas.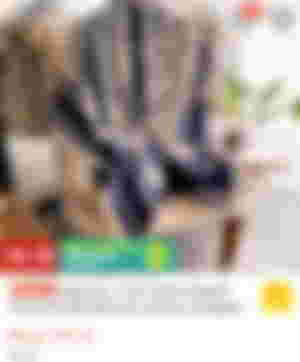 The first thing that I searched is scarf. I know that grandma really love having it especially when she go outside. I think it's perfect since her favorite color is blue. And I remember that tit can be a nice fit to the blouse that I gave on her last birthday because it also a color blue. But I still didn't buy because I'm still thinking if I go or not though I believe that it's pretty.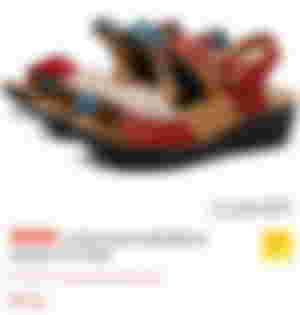 Next is this sandals. Actually , I don't know if it can satisfy to her standard. Oh wait, I forgot to tell you that grandma is a fashionista. To be honest, she have a taste of fashion than me haha. Ako kase basta maisusuot,okay na haha. Even she is already 84 years old, she can still slay. Earlier, I checked her cabinet to see if there's a dress that could be fit on this sandals. There's actually a lot and some of it is fresh on my eyes. She is a type of person that don't like to wear new clothes because she don't want it to be old so she just stock it here. Just like the first one, I still thinking twice if I will buy it.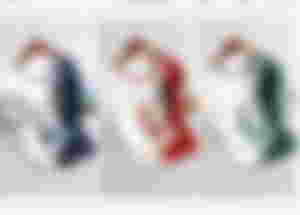 And lastly, I found this blouse. I know that she would love it but I am hesitant since as I said, she only stock it on her cabinet. And if I'm not mistaken, it somehow resemblance to the gift that I give her last Christmas.
So that's the 3 options that I have now as a gift for my grandma. While I'm busy scrolling on Shopee, I heard my grandma talking to someone. I mean, I don't know who is that someone there's no one here except me. She only looking on nowhere while saying " I'm already tired. I feel like I become weak everyday. Maybe it's already enough". I got nervous hearing that words. I double check if I'm the one who's she talking but she didn't look at me at all. Maybe, it's my grandpa or Dad. But whoever it is, I still don't want to happened what I have in my mind. Honestly, it's creeps me out everytime I heard words like that. We still want to celebrate a lot of Christmas with her. And this year, we celebrate simply but with a little bit of blast. I'm hoping that you also have some time to celebrate this Holiday with your family. How I wish that every family is complete this season.
~~~~
That's for tonight's blog. Thank you always and have a great rest ahead!
---