At the end of Bumpy Road, I am one step closer
Good evening dreamers. After so many days of not being here, how's everyone? I hope that you are all okay and can able to make some rest. I know that most of us facing a hectic day right now, so taking a break is really necessary. Don't forget to prioritize yourself above all.
---
I'm so happy right now because after long months of being stress in academics, now we are finally on our vacation. Earlier, we've finished our thesis defense and I'm so glad that the panelists gave us a high grades for that. In fact, they compliment our studies specifically our survey questionnaire. I can't help but to be proud on myself and of course to my groupmates. Our journey is not easy, I guess they are right when they say that 3rd year is the hardest year level in college. In fact, black coffee became my best friend and I tend to sacrifice my sleep just to finish all of my activities. I thought that I can't made it since these past few weeks, my health is also at stake. I almost forgot that I need to check my BP since I need to monitor it everyday. I need to shed up all of those tears by myself and still continue despite of having breakdowns sometimes. But here I am, able to overcome all of the triumphs and all the stress on this semester. And I am one step closer to my dreams, road to the last year of my college life. I'm a bit pressured but let's set aside that first and enjoy this vacation. And also, I don't know my grades yet to all of my subjects, but I hope that I obtain a passing grades.
I'm aware that I also sacrifice other things because of being busy in my acads. And now, I'm thinking to make time to do that things again. One of that thing is to bond with my family especially to my two nephews again. I missed to hang, playing with them and watching movies together. I also planned to go home to the province to visit my Mom and siblings. Most especially to prepare for my Dad's 2nd death anniversary. Time so flies, before we're just preparing for his birthday but now we are preparing for his death anniversary. I also want to hang out with my friends since we are all done with our studies. And lastly on my list this vacation is enjoying it. I probably watched all of the movies and KDramas I save on my watchlist before. I also planned to prioritizing my health since I am now free in acad stress. Maybe I can now pursue my exercises and sleeping routine before.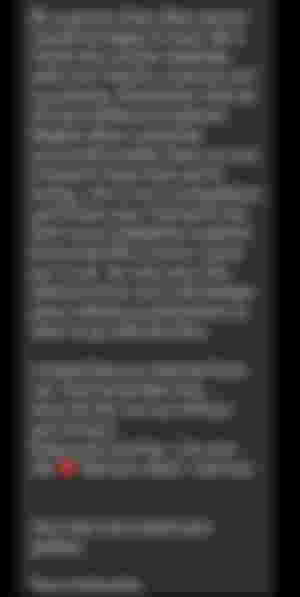 Going back on those stressful and bumpy road I've encountered this semester, I also learn valuable lessons that not only applicable in school but also in life. Being a student or an ordinary person is tiring somehow, sometimes we tend to realize that we only just go with the flow because we can't find the destination we want to take. It's so tiring to the point that we overthink too much. There's so many what ifs in our mind. What if we failed? What if I disappoint my parents again? It seems that we pressured ourselves because we know that there's a lot of people who expect something to us. But you know what even in chaotic day, we should still appreciate those little things that we achieve somehow. We should acknowledge their presence because they are the reasons why we are still fighting in this battle. I don't know if I make sense here but I just remind all of you, especially to my fellow college students that it's okay if you felt tired sometimes. It's okay if you feel demotivated sometimes as long as you still find way to be determine again. It seems a rolling coaster ride for us but I believe that there's an exciting part that we can actually say," Self, you made it". Always remind yourself that today, you're one step closer to success.
---
Thank you dreamers to your support not only on my journey here but also for giving some motivations to my life. Thank you to my Ates here who always believe that I can make it. To my sponsors, readers and commenters, Thank you so much po. Have a good night sleep later🤗