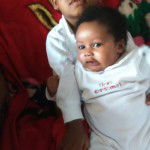 I took my time to analyze the current situation of my country especially as it's effecting the rural area where I live. I visited some villages and their local markets to observe the impact of the current recession and we're into.
Currently there is this hardship and unrest in most countries due to the impact of Corona virus which has shutdown many countries economic activities. Here in my community, the only people who are not feeling the ugly impact are those poor people in the rural areas who where naturally saving their locally cultivated foods without even knowing that recession was coming.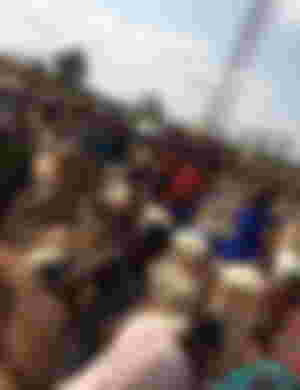 There is no importation of goods and services from foreign countries. And this is affecting people in urban areas who solemnly depends on their salaries and on imported goods.
My country recently saw themselves in recession recently. Recession is something that doesn't do anybody any good in every country that goes through it. But my articles today deals more on how developing countries in recession as Nigeria could naturally come out quickly from it.
Let me start from explaining my understanding of recession. Recession could be said to be a fallout in GDP of a country as a result of a temporal economic decline which could be attributed to reduction in industrial activities over several successive quarters.
Now there's different between depression and recession, recession could last for just few months but depression could last for years and we hasn't been in depression recently, records says that the last time the world experienced depression was in 1923 in the United States of America. Then some sort of depression also happened in the United States in 2016 under the administration of Barak Ubama, during that time, the American government had to give money to manufacturers to help them sustain their business, but I'm not talking about depression because it's a thing that you don't even wish to happen to your enemy. Nigeria has gotten into recession mode!
There're several factors that caused it, remember, this is the second time that Nigeria is going through recession, the first one happened in 2016 after President Buha has been into power for few months and recession hits, it was supposedly caused by the drop in the global oil prices and, a lot of people blamed him while some say he wasn't to be blamed because he just took over. Now, this is the second time that we're in recession in Nigeria.
It's not far fetched, Nigeria is part of global economy, and technically, the world is in recession, the world's economyis expected to contrast by 5% this year, some developed world will go as far as 7%, while sub Sahara Africa and some other developed world may contract about 3.5 percent or thereabout.
Generally, the world is undergoing a recession period. If we go down memory lane 2007 and 2009, there was still oil price-crash, and then there was recession around the world. Recession isn't new to Nigeria even though we should have done something better off than we did. Countries that did better off may not feel it the way we're. Talking about why we're into recession is like talking about global market and global economy, like we know, covid-19 really shutdown global market. All over the world; International flights ✈️ were shutdown, no business, industries were shutdown, no import and exports. In such conditions, how do you get your GDP?
GDPs is gotten by the quantum of production which are things that you can actually export. So when you consider the present situation which no one knows when it's going to end considering the fact that many countries have found themselves in the second wave of Covid-19, and many are being shutdown again.
For the past 6 months ago, the whole world has experience hardship as a result of the pandemic. Now for Nigeria; running a country that is 80% dependent on oil, it's not far fetched how we got in this recession. However, the second reason why Nigeria is in recession is the inability of Nigeria government at all levels to diversify our economic resources.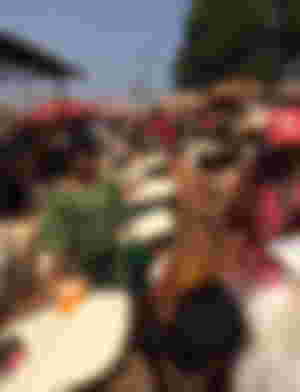 If we've not gone into rice production, and we lockdown for vivid-19, you know what it means? Assuming that we're dependent on the importation of rice before the covid, it would have been a disaster when countries like Thailand 🇹🇭 had shutdown their borders and we're lockdown with ability to import rice, then a bag of rice would have went above $35 by now. We give credence to Nigeria government to an extent based on that regards that they're able to promote local food production even though they've not done enough.
The truth of the matter is that there're many things that we shouldn't be importing by this time around in Nigeria, for example; a simple particle boards that we use in furniture industry are still being imported from abroad when timber are wasting in a huge country as Nigeria. The inability of not diversify our economy in such a way that we should be able to bring down our oil dependency to less than 50%.
Diversifying Nigeria economy is one of the campaign promises of the administration which they scratched but haven't really done as expected, it they've used the pressure they pushed into local rice production into other aspects like, textiles, fabrics which is one of the basic need and imports to this country, it would have championed our industries over here.
The eastern part of Nigeria which is also where I'm from is deeply into importation business from China 🇨🇳 and other parts of the world, their economy is and sustenance is actually more from their intercontinental businesses which borders more on importation.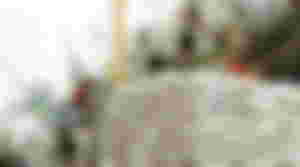 Image source: https://thenationonlineng.net/ending-food-importation-in-nigeria/amp/
But the truth is that, this thing they call colloquial is actually what is applied in Nigeria economy which is actually informal way of growing a good and strong economy. Container economy doesn't do any country any good and Nigeria will not be exceptional here.
When Trump of America came, he said "look, we're importing a lot and have shifted our jobs to China 🇨🇳" and he made a move to return their jobs back to America and for Americans. So definitely, the easterners would not be affected if it's properly followed. Let me explain; there's this place called Aba in Nigeria which is one of the areas that Nigeria has their biggest textile industries, in fact Aba produces the best textiles in Nigeria. So assuming that that place is put into good use, you'll see that it'll promote and shoot high the Nigeria textile exports. There're so many other African and European countries that are gunning for made in Nigeria products, just like this textiles that we're talking about.
Come to another interesting state in Nigeria called Ebonyi State; which is known for rice production, if you see most of the rice produced in Ebonyi state today, they can compete comfortably with any other rice products from any country of the world, in fact, Ebonyi rice is far better that many imported rice. Ebonyi State were able to come up to this an excellent height in rice production due to this resilience from their state government in pushing forth in their efforts in massive rice production which is feeding most Nigerians today.
It may also interest you that Nigeria has cashews that the government can maximize it production for export but people tends to pick the least options. Nigeria has cotton which if the government can enhance, it could give the north youths good employment which could have also helped in stopping the crisis in the northern parts of Nigeria. Nigeria has experienced huge security treats from the north due to all these things I'm pointing out here which wouldn't have been if there's employment that would have kept everyone busy with genuine jobs.
Ajaokuta steel industry is there being archived as if it can not be resonated.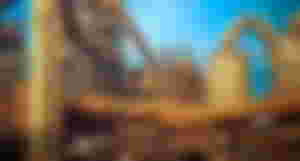 Image source:
https://www.ripplesnigeria.com/ajaokuta-steel-company-may-not-resume-soon-as-former-concessionaire-sets-for-legal-battle-with-nigerian-govt/
Nigerian government has recently invested and still investing money in human capital development, there are these social welfare schemes going on; the Central bank of Nigeria giving money to textile industry, to creative industry, and also giving money to the youths. Someone may ask, doesn't these play roles in fortifying the economy?
Let me say this, one of the of the things that made rice production competitive, appealing profit oriented in Nigeria is the strict measure in rice importation, when the government stopped the importation of rice, every body was lamenting, the importers where shouting and coursing the government. But when everyone saw that there's no rice coming in from Thailand 🇹🇭 and other countries, everybody then brazed up and start working hard for local rice, maize and cassava production.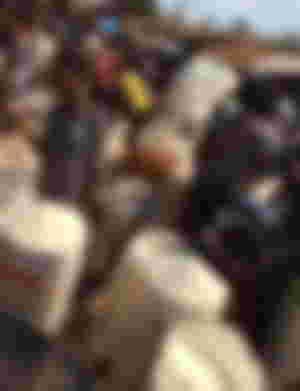 Maybe they'll have to implement some executive order that on those areas that needs to be fixed. My country can come up and decide or make it mandatory that all cars used in Nigeria should be Nigeria made vehicles, if they should take such action, you'll see that our young engineers will begin to design cars, and they'll do well in that regard. So throwing money around through human capital development is okay, but adequate policies and reinforcement should be in place to see the those money are utilized effectively.
Thanks for reading through. You can drop your comment and contribution below.
Sponsors of Maxdevalue.BCH