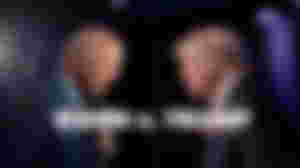 My country Nigeria has gone through some tough moments recently and I've posted some of my views on them. Today I'll be talking about 2020 United States 🇺🇸 election which many believed that it's done and dusted after all the happenings; with the counting of voting in the United States between Joe Biden of the Democratic Party and the Republican Party led by the incumbent president Donald Trump.
I not a political fan, but I'll try to say my mind from my point of view which I'm entitled to concerning the entire process. People are talking about Trump being cheated in the elections. But at the end of this article, I'm going to ask you to give me your opinion generally about this 2020 election in the United States 🇺🇸 compared to the 2016 election when we had Donald Trump and Hillary Clinton.
Well let me start by saying that America 2020 election may be far from being over because America have a system, and by their system, the election hasn't really be conducted as at this writing, what we're seeing is just an elect of the electoral college voters, but the election has not been done. The election will be conducting on December 14th 2020 by the congress. By the various electoral college voters on the 14th of December, and then, on the 6th of January 2021, the house of senate will now look at the certificate of votes from the various states and now certify the election which is when the winner will be known.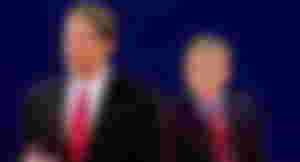 So as at today of writing ✍️, there' no certified winner of United States election; what has be counted is the vote for electoral college. Remember that in the year 2000, AI Gore was declared winner over George W. Bush just like what is going on today between Trump and Joe Biden but after 40 days, Supreme Court said no and Bush was swore in and not Gore of the Democratic Party, so I want to believe that until all electoral woodworks are done we may not be certain. Up till today, then incumbent President is still alleging that there're a lot of irregularities in the process and he is already in court.
So, as at this writing, U.S election is far from being over. Let me also say that I'm really indifferent of who comes the next U.S president because that really doesn't change anything; I believe that the United States has a very robust, very strong and formidable system that can checkmate all forms of allegations pointing to irregularities as it's been put forward. If it's found true, the system has a way of addressing it, and if it's not true, whoever that has made such allegations would also be made to know that it is not true.
What we have now is that there's tension, naturally it's common that people should also have such emotions poured out; some people are already referring Biden as the next president, even CNN this morning refers Biden as the president elect, and a lot of people are already congratulating him.
When you look at some key world leaders, you'll see that they're very reluctant to endorse what has happened and to also declare their support to the incoming administration. A world leader like the prime minister of the Great Britain 🇬🇧 has sent Biden a congratulations, even my country's president Muhammad Buhari has sent Biden a congratulatory message. This is the scenario that played out in the year 2000, the then President of Nigeria Gen. Olusegun Obasanjo also sent congratulations to Gore which was later withdrawn. What I'm trying to say here is that it's too early for any body to conclude that this is what is going to be, though by and large, you could feel the sentiments that the Trump camp is sharing which in my view sounds very defeatist but I'll advise we leave that to the trial of the process which will properly bring out the final result at the end of the day.
For me, it'll be premature to anybody to delve into that now unti the system verifies those claims. Generally it assumes across board, even in Nigeria here that Biden has won the election especially if you're viewing from the CNN.
In the constitution of The United States 🇺🇸 of America, the media houses doesn't declare winners. Until January 6th 2021, we don't know who the next America's president is, or we could come back a bit and say December 14th 2020 when the electoral college voters will vote; remember that what people has gone to do was to elect those that will vote.
Sometimes it may look a little confusing; for instance, in 2016 Hillary Clinton won the popular vote while Donald Trump won the electoral college vote which was almost the same thing that happened with Obama when he was going with Mc Cain. Obama won almost both sides. Now that Biden has gathered 280 votes against 213 votes from Donald Trump, is it possible that at the end of the day, this might swing back to Donald Trump?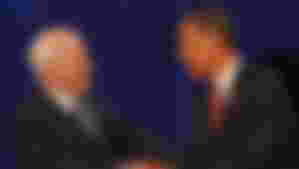 Donald Trump is currently contesting a lots of states like Pennsylvania, Georgia 🇬🇪, Michigan. He is contesting all these states, and for Georgia, he's likely going for a recount, same in Michigan and Pennsylvania. If he gets a recount and after the process, if it can be proven that he was shortchanged, then Pennsylvania has 20 college votes, and Georgia and Michigan If combined together could have up to 15 college votes, so if you aggregate this two then things could turn another way.
Remember like I will always say, I don't have any interest in siding any candidate because it really doesn't hold any water if I should. What matters most to me is what works in Nigeria 🇳🇬 where I'm from. I hope that Nigeria could pick one or two things from this particular electoral process in America that can also help us in strengthening our own electoral process.
Thanks for reading through, until when I'll come again with my view on the election in America, I'm still your friend Max.
Sponsors of Maxdevalue.BCH