Hi guys! Good evening to all of us! How are you doing today? I hope everything is alright with all of you. As i always wish. Hmm. Today i over slept because those past few days i did not sleep well. I think my insomia is attacking me again. Even though no matter how i try harder to fall as sleep. Its just a waste of time because its not working at all. So everytime that i am having my insomia i just kept on reading and listening to a music. And most of the time i am having some hot drinks like tea with some little bit of sweets on the side.

i feel a little bit of headache when i arrived from the outside. I have told my wife that we should do some walk for exercise. So we walk and then we jog. We scroll around for almost an hour. Then we decided to go in the supermarket. I have seen some cake shop. Red ribbon" its famous cake shop here in the phillippines. You can find it every where here. So we went inside then we check if there is some nice cake. I have seen braso de mercedes which is my favorite. That is a cream puff with custard filling from the inside..

then, we have seen some mango cake. My wife likes it. I know, when i asked her what she wants then she told me. Anything, then she saw that braso de mercedes. She choose that one because it ismy favorite. But i told her the mango cakes looks more delicious than that. So we told the crew of that cake shop that we would like to order a whole mango cake. Anyway i would like to share the photo. This is so delicious! My wife cut a slice of it already. Hehehe because i know this is her favorite aside from mocha cake.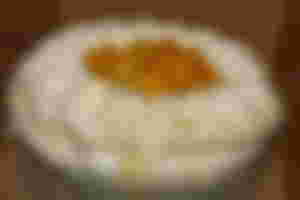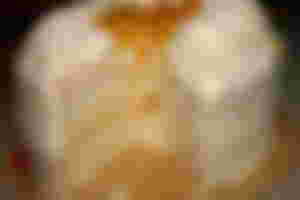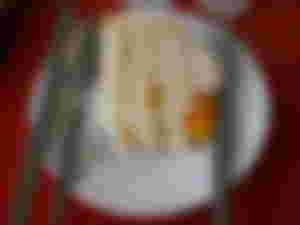 yay! Its look so attempting to get a bite of it! I an telling you guys that this is so delicious and so tasty.. and the smell of it is so amazing! Lots of people love this mango cake. Then by the way after that. We walk somewhere then we have found the fruit stall. I brought some seedless grapes. Its too sweet! I really love it! And besides the price of it went down. So i grab the chance to buy a 2 kilos of it. Recently i am craving with fruits such as grapes. Oranges and banana. We still have a banana here and a ripe mangoes. Anyway this is the grapes that i have brought earlier.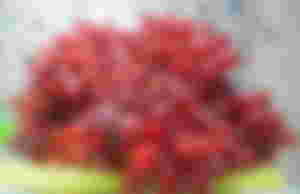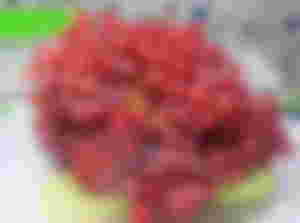 see.. it looks so tasty and juicy. Its so sweet! I love it! I cant stop eating it hehe.. i put it in our fridge because i want this to be cold to give extra sweetness. And also i brought a 3 net of small oranges. I found them in affordable price. So i brought them! ❤️💐❤️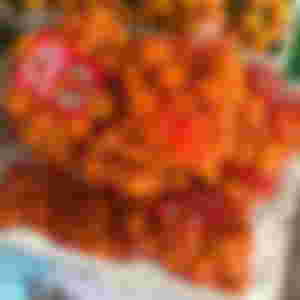 i get 3 nets of this small oranges. Its too sweet as well and at the same time its a seedless one! Anyway.. when we had a walk and a jog a while ago i have made some local dish here in the phillippines called rellenong bangus. Its a stuff fish. With vegetables inside, salted egg, pickles and raisins. This is so amazing guys! This is one of my favorite local dish here in the phillippines.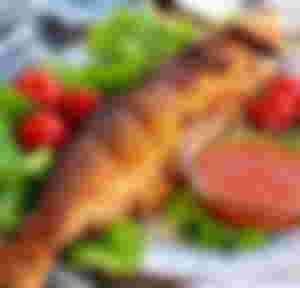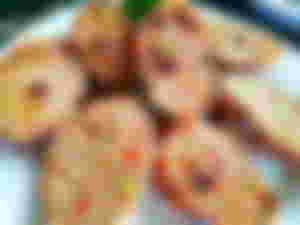 so since we dont eat pork this is a pure fish! Because i am the one who have made it! This is so yummy.. ❤️💐
anyway what is your favorite dish? And how are you doing today?? I hope you are enjoying this day! Please be safe. For now i am listening to a music and having some tea. Please take care and much love! Godbless!!

Marty27.