A positive curse from me to you
Hi everyone! Finally i am back after a year that i was totally gone. So many things has been changed! Insanely.

I can say that "everything has changed" there is a deep reason why i was shut down totally in all of social media including here in read cash. Its because sort of things, happened, however. I overcome it. Lots of struggles makes me go crazy specially, when it comes into emotions. Well, sounds not new to us because it is common by the way.. right now, i am sitting, watching how bit of mad sky is, and having my black coffee as usual. Hehe
And i wouldnt even believe that i will found myself writting an article for once again. Hahaha..
i did my best to face my crucial hardship from those darkness that really surrounds me. Infact that i found so many starlight to enlightened me from those hectic difficult times.. i realise so many things specially, by understanding people, equality in general matters, to treasure small things.
I have been so independent since i was 13 and right now that i just turn 28 as how my age added in each year the more that i am feeling secured by so many ways. I cant make a list for those because its just too much to mention.

seeing lots of oblivion wouldnt let me stop striving hardly. Everything for what i overcome has finally given me a reward.

My visa going to canada got approved a week ago! My relationship towards to my wife went crazy and sometimes it gives me a chili in the ass but love is stronger than gravity. We stick together. Even to hell. I wouldnt mind if she would take me. Jeez" after all im not alone even if its in hell.
by the way, i like the ambiance here. We are currently in nueva ecija gapan since we got invited from my sister in law, they have an traditional occasion. They are busy having their gossips while me taking pictures everywhere and of course my black coffee wont be missed! Im going to share some photos with this beautiful view!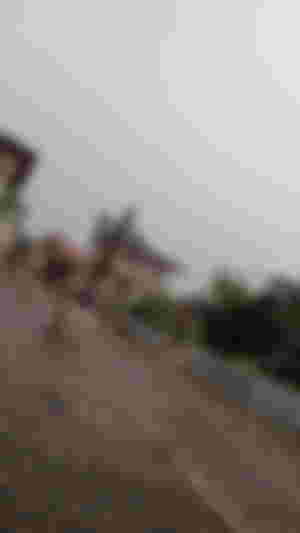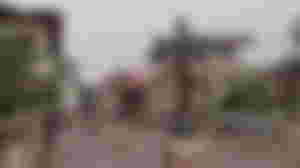 As you can see its more on like a vintages houses. The weather right here is kinda rainy so i guess i will miss this place because few more weeks to go
i am leaving in the phillippines after staying in canada within a years me and lorna are planing to immigrate in scotland. all of my dreams are about to come true! Everything is falling into line like how universe settle everything accordingly for what i really deserve!!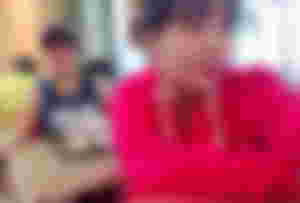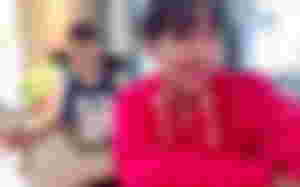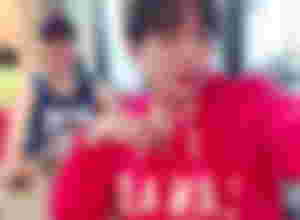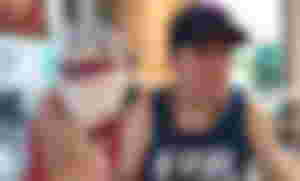 Actually, its raining here in nueva ecija but my wife still eating some ice cream. Lol
this person, who i am with really give me a roller coaster. Im referring into positive outcomes.. i mean, she's the only person that makes me cry out of love. She's the only person who makes me explain so many things deep in my soul. Weve been through a lot like couples usually have been. But in the end of the day even how rough the situation is, we still choose to be together, fix things as long as we can make it. She is the only person who makes me believe that when it comes to her; there is no such heavy word called "limitations"
she's the person who knows where and what my weaknesses is.. just like my mom.
if i am going back from where i am before; i would like to say i have totally changed a lot;
in terms of these:
perceptions, self advocacy, understanding, comprehension in general, time matter, giving importance towards everything no matter how small or big it is. What i really like the most is apart from all of these is my patience"
In real life i know how to do fishing; but in a matter of time how crucial situation is i must be patient and calm. Because i have learned rushing things wont make your life easier, you have to wait, work harder majorities start into a scratch.

life is beautiful if we know how to live with it.
live life as long as you have it. Dont rush things. Just breath be calm and think then plan..
each of us have luck! So right now.. i would like to spread a curse, whoever who's reading my article today i want you to accept this gift from me as a starlight to you! I curse you to overcome all pf those negativities regardless how deep you are right now. Accept this positive aura and live your life longer with tons of happiness!! Remember you are worth it. You are beautiful. You do have space in the universe to shine your spark. ❤️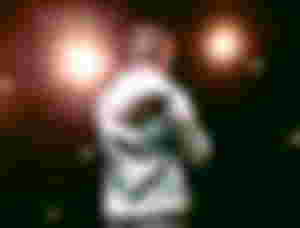 In the world of your darkness i am giving you the cursed of light. This will lead you on your pathways into the universe that will resonate you!

keep on shining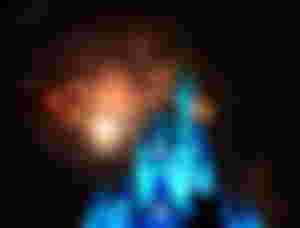 Marty.