An Unexpected Invitation
Because of the flu which I've been dealing with since last week, I had the chance to stay at home, had an extended rest, read some books, and watch some movies and anime. These activities are like clouds' silver lining in very gloomy weather. They're something to be thankful for.
But during the week I received an unexpected message from one of my Bible college professors. She teased me to get married soon so someone will take care of me when I'm sick. Perhaps having someone by your side during your gloomy moments is reassuring.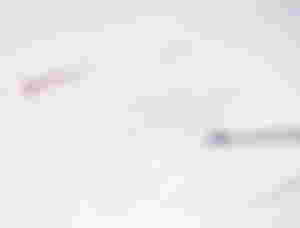 Until she cracked the message. She's inviting me to teach a class in the school. I'm offered to handle the academic research class for freshmen. 
Though I've been wanting to be able to minister in my alma mater as a teacher someday, I never thought of it to come too soon! I'm still planning to take my Masters, thinking that it will be my ticket to that goal. That's why the invitation really came as a surprise. 
I promised to get back to her after a week. I'll pray about the offer and check all the factors I can think of if I can really pull it off. So here's what's going through my mind:
The closest teaching experience I had was when I taught preschool and Sunday school at church. But those are way too different than teaching college, much more pastors and pastors in the making!

I just finished Bible school last year. With only a half year of academic break, here I am about to go back to the academe. I'm having mixed emotions!

English is not really my thing, much more Research! Research is one of my least favorite subjects when I was in college. Not that I am not good at it, but I'm not really a fan of technicalities. I just write whenever I want to! What a turn of events.

The mode of learning is still online. I'm not sure how things will push through with this setup. I know that research is more of actual writing and researching, of course, and less of class discussions. And because of limited mobilities due to the pandemic, I can't ask them to go to libraries. Internet is the only way!

Since some of the students I expect to encounter are from the older bracket, it will be an additional challenge teaching them internet, computer, and some technology basics. I guess I will be stretched a little.

I'm still young. A novice. I feel a little insecure about my credentials and my ability to inspire, teach and motivate others. I am afraid I might encounter rude, disrespectful students. 

I'm afraid that I might not be able to meet people's expectations of me, worse my own expectations. It is my desire to put my best foot forward, and give my excellent work whenever I can, and I feel a little anxious about what might happen.
When I shared this news with my family, my girlfriend, and my pastor, they were all excited and encouraged me to grab the opportunity. Not everyone is given this chance, and this might be God's answer to my prayer in the past. I was just caught unprepared. It's good to have a strong support system that believes in you when you are unsure of yourself.
Until now I haven't said YES to the invitation. But I'm already wondering how my life and my schedule will change with my supposed decision. This will be a commitment, and I can't easily turn my back whenever I feel like it. I need to attend classes, not as a student but as a teacher. I need to prove that I am worthy of respect. I need to behave what my title requires. What a challenge.